For 91 Days,
we lived in the French-Canadian metropolis of Montreal, exploring its famous culture, indulging in its fine cuisine (and finer
poutine
), making French-speaking friends, visiting award-winning museums, attending summertime festivals… and discovering exactly what makes this city such a special place. Whether you're planning your own journey to Montreal, or are just interested in learning more about this amazing city, our articles and photographs should help you out. Start
at the beginning
of our adventures, visit our
comprehensive index
to find something specific, or choose one of the articles selected at random, below: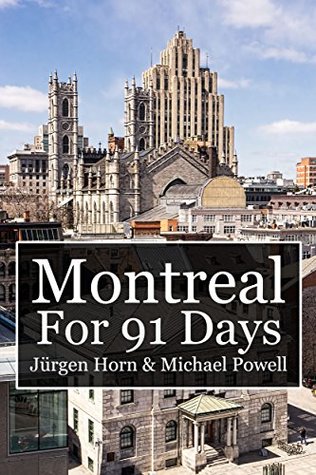 After three months spent living in the Canadian metropolis of Montreal, Jürgen and I came away with some unforgettable memories. We've now collected our experiences into an e-book, with all of our articles and over 200 full-color photographs.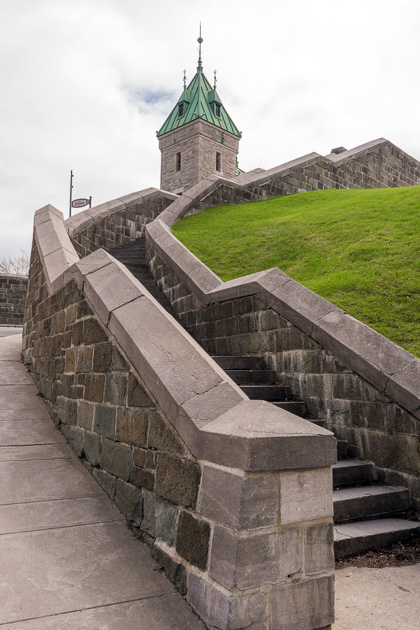 Only two cities in North America have preserved their original fortifications. One is Campeche, Mexico, which we visited while living in the Yucatán. And now that we've been to Quebec City, our exploration of North America's Fortified Cities is complete. We went on a walk around Old Quebec's ancient walls, ending up at the Citadel, which was built by the British between 1820 and 1850.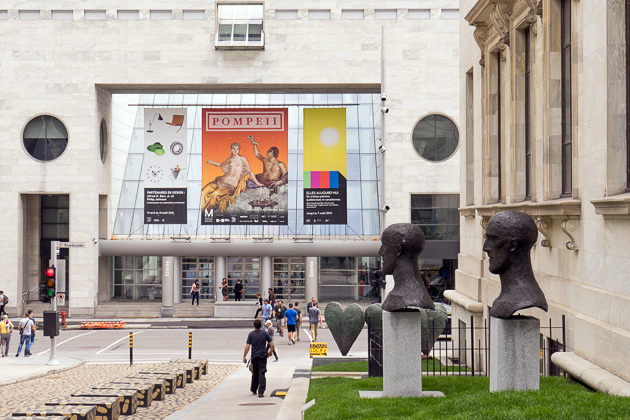 Since arriving in Montreal, we had been planning to check out the Museum of Fine Arts, but kept finding reasons to postpone our visit. "It's too sunny out for a museum," or "it's Sunday, and will be too crowded," or "it's already too late, and we won't be able to see everything." But if we're being honest, the museum simply intimidated us. With over 40,000 pieces in its permanent collection, this the largest and most important museum in Montreal, and one that requires a lot of time to see properly.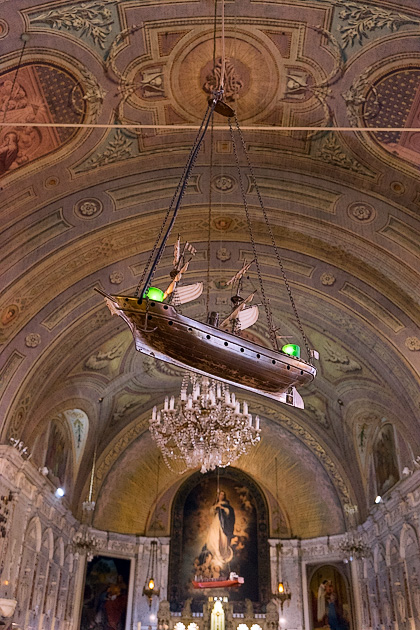 Known as the "Sailors' Church," the Notre Dame de Bon Secours is one of the oldest churches in Montreal, originally built in 1771. Its founder was Marguerite Bourgeoy, a woman of deep faith whose life story is celebrated within a museum attached to the church.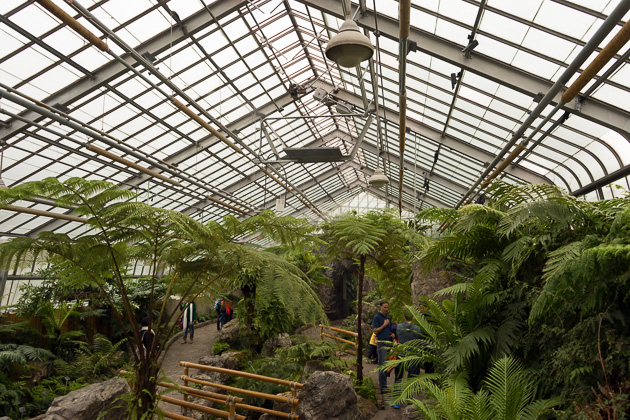 Included in the ticket to the Insectarium is a free entrance to the neighboring Botanic Garden. With two dozen thematic zones like the Chinese Garden, Rose Garden and Courtyard of the Senses, the Botanic Garden is huge… but we wouldn't be seeing much of it. It was freezing in Montreal, and snow was still covering the ground. So we decided to delay a thorough exploration of the garden, and instead scurried straight into the greenhouse.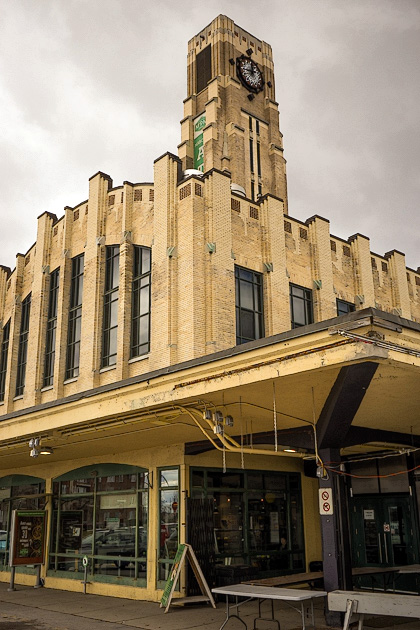 Set inside an imposing art deco building on the waterfront near the Lachine Canal, the Atwater Market is home to a wide variety of butchers, bakers and produce stands. The market was too far away from our apartment in Old Montreal, but this was probably a good thing. If we had shopped there every day, we might have been healthier and happier, but we'd also have gone broke.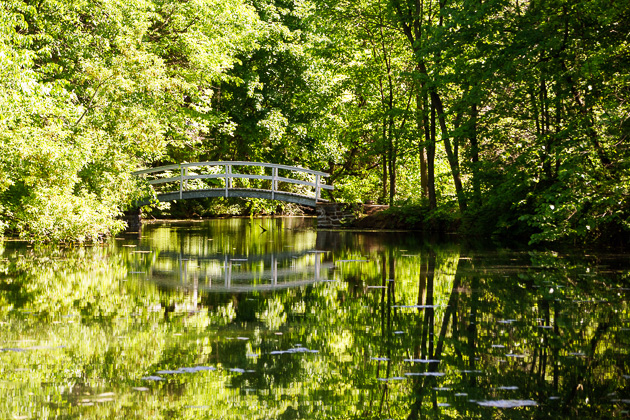 Visible across from the Old Port of Montreal, Île Sainte-Hélène is home to the Jean-Drapeau Park, and many of Montreal's favorite summertime activities. With nature trails, weekend festivals, an amusement park and a pool, not to mention the Biosphère, there's plenty to on the island. We spent the day there, and made sure to swing by the Stewart Museum, located in an old British fort and dedicated to the history of Montreal.