For 91 Days,
we lived in the French-Canadian metropolis of Montreal, exploring its famous culture, indulging in its fine cuisine (and finer
poutine
), making French-speaking friends, visiting award-winning museums, attending summertime festivals… and discovering exactly what makes this city such a special place. Whether you're planning your own journey to Montreal, or are just interested in learning more about this amazing city, our articles and photographs should help you out. Start
at the beginning
of our adventures, visit our
comprehensive index
to find something specific, or choose one of the articles selected at random, below: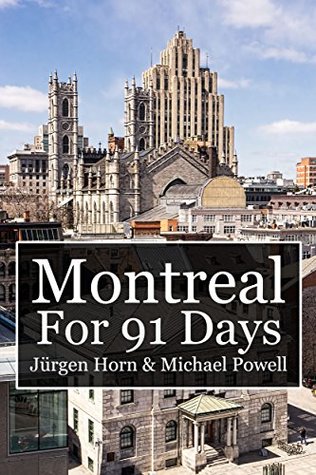 After three months spent living in the Canadian metropolis of Montreal, Jürgen and I came away with some unforgettable memories. We've now collected our experiences into an e-book, with all of our articles and over 200 full-color photographs.
As its name suggests, Vieux Montréal is the oldest section of the city, occupying roughly the location of the original 17th-century settlement of Ville-Marie. With many of Montreal's most historic buildings tightly packed in close proximity to one another, it's a rewarding place to take a self-guided walking tour.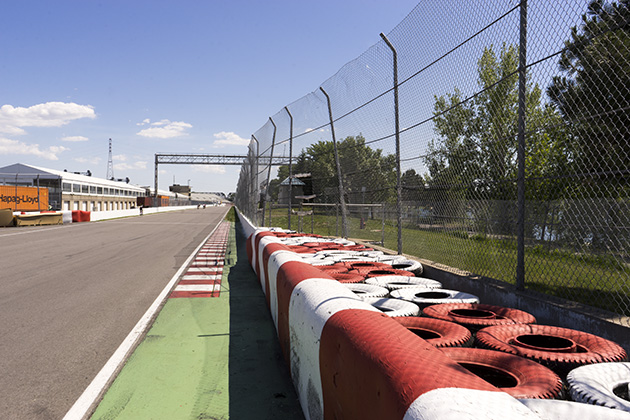 The Formula One Canadian Grand Prix has been held in Montreal since 1978, on the artificial island of Île Notre-Dame. Held every year at the beginning of June, the race is eagerly anticipated by the city's residents, to whom it represents the unofficial start of summer.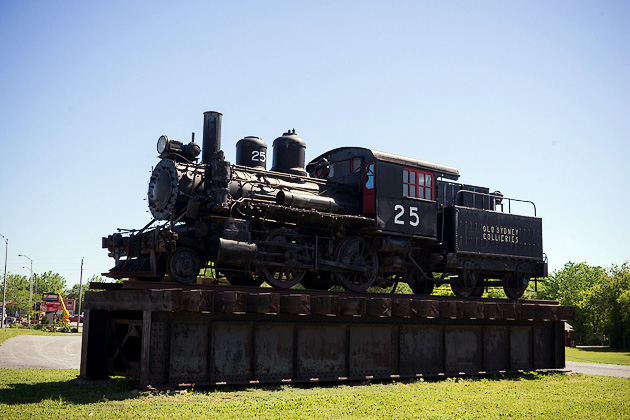 Found in an old maintenance yard near Canada's first railway line, the Exporail Museum introduces visitors to some of the country's earliest trains. With dozens of refurbished models, many of which you can enter and explore, exhibitions and movies about the railway culture, and even a miniature train which you can ride, this is a much more impressive museum than we had been expecting.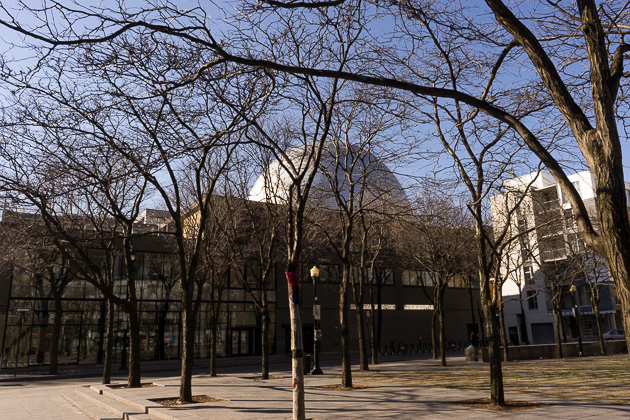 At first glance, you might mistake the gleaming dome on Boulevard St. Laurent for that of a modern mosque. But in fact, it's an immersive exhibition space utilized by Montreal's Society of Technological Arts, or SAT. SAT is a collective of artists and engineers dedicated to a wide array of projects, from mind-bending multimedia shows in the dome, to practical networking and communication applications.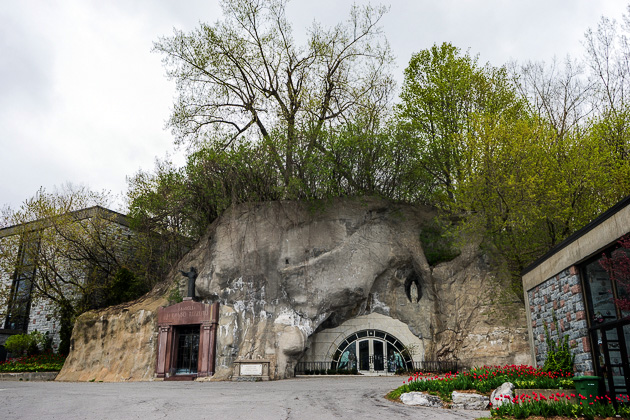 Mont Royal is a lot larger than we expected. Sure, we figured that the hill which provides the city its name would be big, but we didn't know this hill would be roughly the same size as the city itself. So it came as a shock to learn that the northern side of Mont Royal is nothing but cemeteries… half the mountain, dedicated to the dead.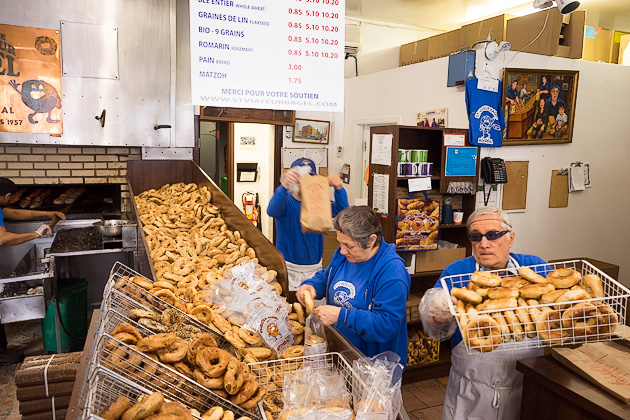 This came as a surprise to me, but Montreal is apparently famous for its bagels. It makes sense, given the city's strong Jewish community, but still: when I think "bagels," New York is what comes to mind, not Montreal. That unconscious mental association might have changed forever, though, now that I've been introduced to the bagels of St-Viateur.