For 91 Days,
we lived in the French-Canadian metropolis of Montreal, exploring its famous culture, indulging in its fine cuisine (and finer
poutine
), making French-speaking friends, visiting award-winning museums, attending summertime festivals… and discovering exactly what makes this city such a special place. Whether you're planning your own journey to Montreal, or are just interested in learning more about this amazing city, our articles and photographs should help you out. Start
at the beginning
of our adventures, visit our
comprehensive index
to find something specific, or choose one of the articles selected at random, below: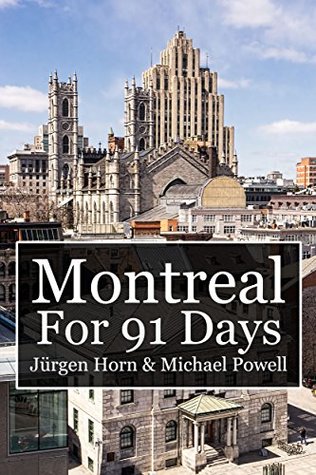 After three months spent living in the Canadian metropolis of Montreal, Jürgen and I came away with some unforgettable memories. We've now collected our experiences into an e-book, with all of our articles and over 200 full-color photographs.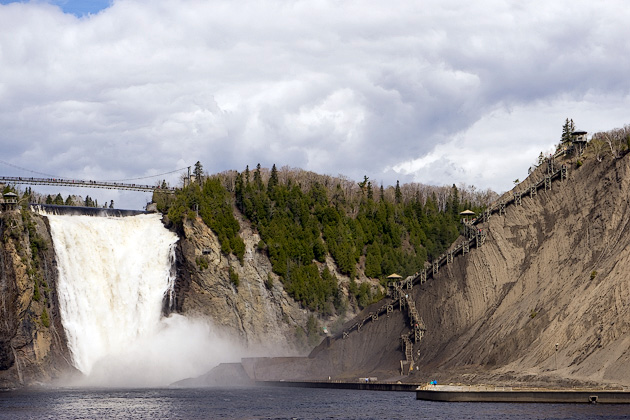 Located just north of Quebec City, the Chute-Montmorency provides a perfect half-day excursion. This waterfall has a height of 83 meters, taller than Niagara. And by following an exciting trail which includes a suspension bridge and a gondola, you're able to admire it from every conceivable angle.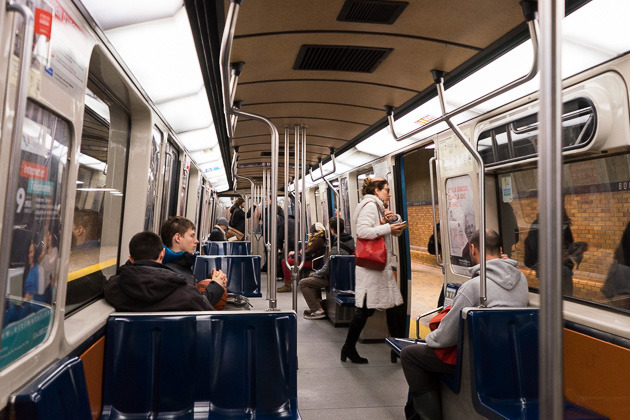 Like most cities, Montreal can be ugly and noisy, with its constant construction, heavy traffic, plain gray skyscrapers, chain restaurants, and cloudy days. But it can also be surprisingly beautiful… and nowhere is that more apparent than around Saint-Louis Square, in the neighborhood of the Plateau.
Cutting straight across the Island of Montreal, Boulevard Saint Laurent is considered to be the dividing line between the city's French-speaking half on the east, and the English half to the west. Known colloquially as "The Main," the neighborhoods which line themselves along the boulevard, from north to south, are home to various populations of immigrants.
Imagine an enclosed area just swarming with tiny, freakish beasts. Millions of them crawling around, randomly piercing the air with hideous ear-piercing screeches. This is Montreal's Insectarium on a Saturday afternoon… and the beasts of which I'm speaking are, of course, children. The insects? They're cool.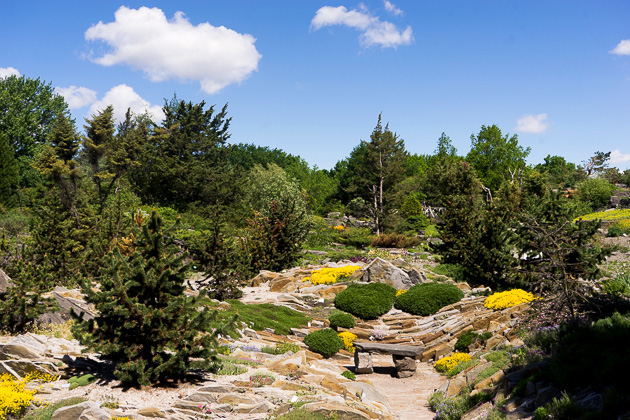 Comprising an area of almost 200 acres next to the Olympic Park, Montreal's Botanical Garden opened in 1931, and is considered to be among the most important in the world. The garden is separated into over twenty thematic zones along with ten greenhouses, dozens of kilometers of trails, and over 22,000 plant species. In other words, you better get started.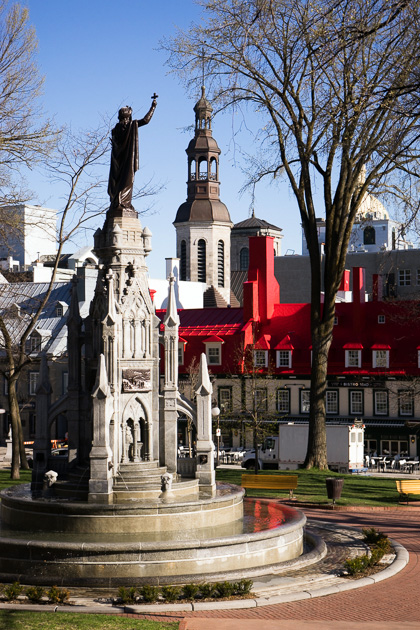 Protected by its original fortifications, Old Quebec has survived the centuries in a state of picture-perfect preservation. In 1985, UNESCO declared the entire historic district to be a World Heritage Site. This section of town is the main reason Quebec is able to lure so many visitors, and it certainly doesn't disappoint.