For 91 Days,
we lived in the French-Canadian metropolis of Montreal, exploring its famous culture, indulging in its fine cuisine (and finer
poutine
), making French-speaking friends, visiting award-winning museums, attending summertime festivals… and discovering exactly what makes this city such a special place. Whether you're planning your own journey to Montreal, or are just interested in learning more about this amazing city, our articles and photographs should help you out. Start
at the beginning
of our adventures, visit our
comprehensive index
to find something specific, or choose one of the articles selected at random, below: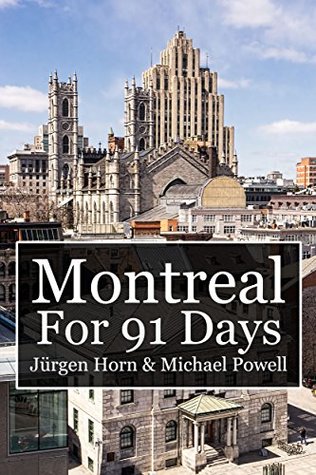 After three months spent living in the Canadian metropolis of Montreal, Jürgen and I came away with some unforgettable memories. We've now collected our experiences into an e-book, with all of our articles and over 200 full-color photographs.
Cutting straight across the Island of Montreal, Boulevard Saint Laurent is considered to be the dividing line between the city's French-speaking half on the east, and the English half to the west. Known colloquially as "The Main," the neighborhoods which line themselves along the boulevard, from north to south, are home to various populations of immigrants.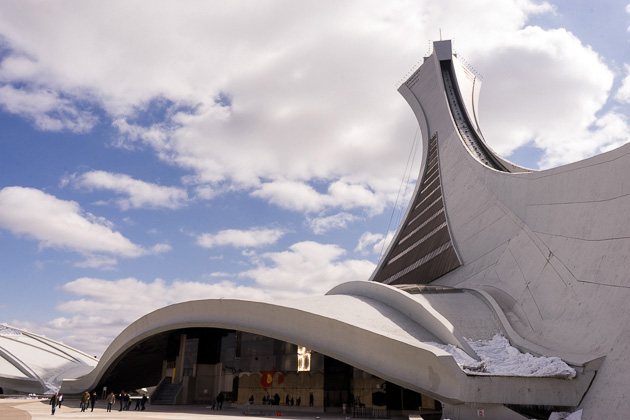 Built in 1976 for the Summer Games and attached to the Olympic Stadium, Montreal Tower's height of 165 meters (541 feet) makes it the tallest inclined tower in the world. We took the funicular up to the top, where there's an observatory that provides views of the Olympic Park, Mont Royal and downtown Montreal.
Imagine an enclosed area just swarming with tiny, freakish beasts. Millions of them crawling around, randomly piercing the air with hideous ear-piercing screeches. This is Montreal's Insectarium on a Saturday afternoon… and the beasts of which I'm speaking are, of course, children. The insects? They're cool.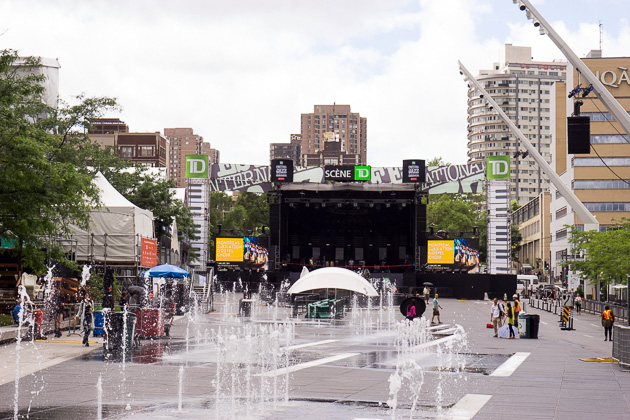 The Montreal International Jazz Festival invites over 3000 musicians together from dozens of countries, for well over a thousand performances, most of which are free. We wouldn't have the chance to see much of the festival, as it began during our final night in Montreal. But we did get a taste.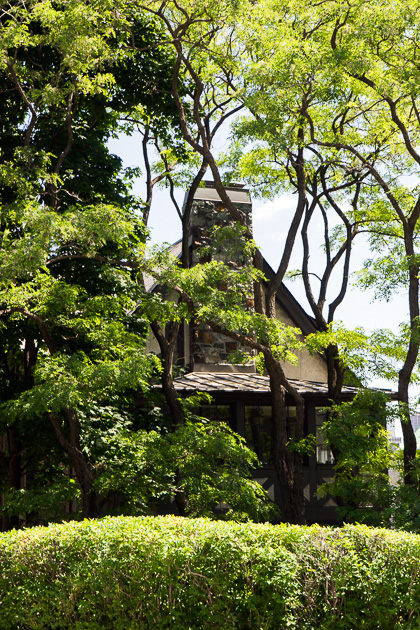 There's nothing rich people enjoy more than lording it over the rest of us, especially when they can do so literally. Montreal began life as a provincial fur-trading village, but as it grew in wealth and prestige, the richest and most powerful members of society started to build fabulous mansions on the slopes of Mont Royal, in a neighborhood which would eventually be coined the "Golden Square Mile."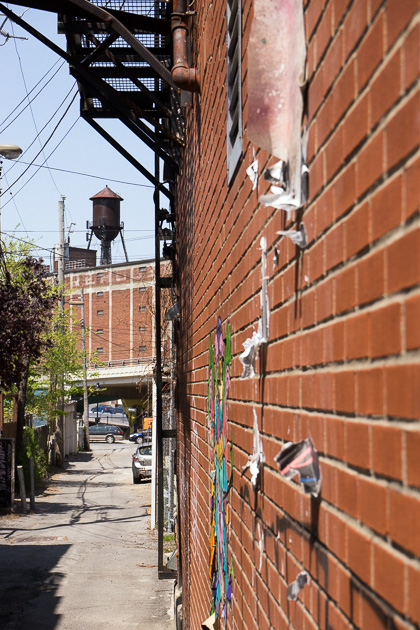 Situated around Boulevard Saint Laurent, immediately south of Little Italy, Mile End has become synonymous with Montreal's indie music scene. And bagels. And hipsters. We spent a sunny day exploring the streets of one of the city's most iconic neighborhoods.