The Circus and (Much) More at TOHU
You know what every city needs? An environmentally-conscious community center with an adjacent eco-park, and a theater for year-round circus performances. Well, I'm joking, but the more I think about it, the more I believe it's true. Montreal has exactly such a place in TOHU, an utterly unique attraction in the neighborhood of St. Michel, which focuses on the environment, community, and circus culture in equal measure.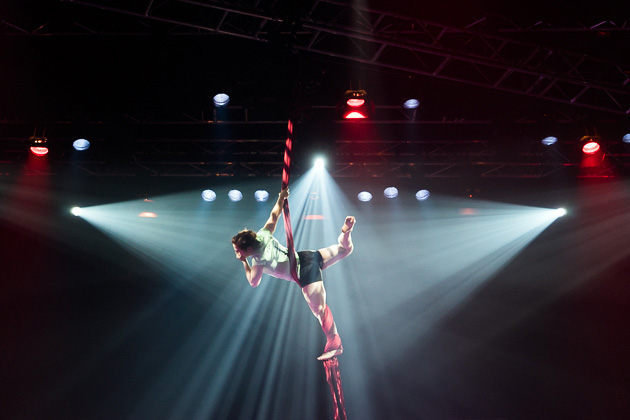 A culture-based community center makes sense, but what's with the concentration on "circus arts"? The answer to that can be found across the parking lot from TOHU: the headquarters of the Cirque du Soleil. They've been based here since the mid-1990s, and their world-wide success has allowed them to pursue other initiatives at home, such as TOHU.
TOHU is first-and-foremost a community center for St. Michel, a disadvantaged neighborhood settled historically by immigrants, particularly those from Haiti. Almost all of the staff is local, and TOHU frequently puts on programs and events designed to stimulate community involvement.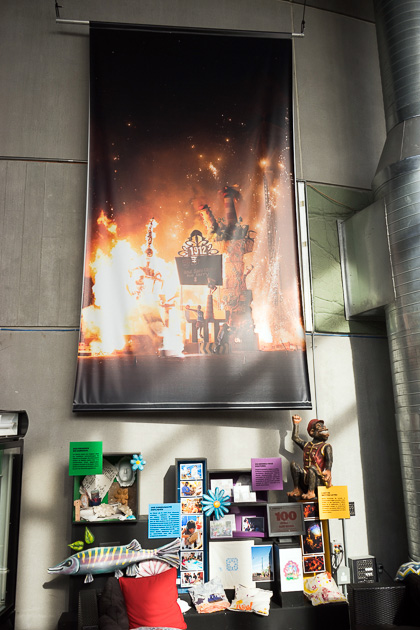 TOHU is also in charge of the Saint-Michel Environmental Complex, a large quarry which became a landfill, and then a park. It was too cold and rainy for us to explore the park, but there's a bike path which leads around it, as well as walking trails and Canada's largest indoor skating park. Development on the old landfill is currently ongoing, but by 2020, this should be the city's second-biggest green space.
Community action and eco-parks are great, but they're not the real reason Jürgen and I were drawn to TOHU. No, that would be the circus. Inside its permanent, circular, indoor theater (the only one of its kind in North America), TOHU hosts a wide array of events, many of them free.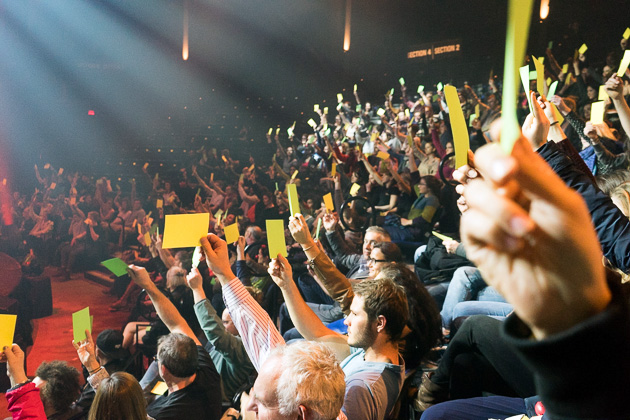 The show we saw was a type of "Circus Improv," in which two teams of performers battled for the love of the crowd, in disciplines like body-contortion, acrobatics, silk-curtain-dangling, dancing and clowning. At the end of each round, the audience would indicate with green or yellow cards which team had been the more impressive. It was a lot of fun.
TOHU puts on a ton of shows, so it's worth checking their website to see if there are any you might want to see. Make sure to arrive early, so that you can arrange a short tour of the LEED-certified complex and learn more about TOHU's mission.
TOHU – Website
–Check For Montreal Rental Cars