For 91 Days,
we lived in the French-Canadian metropolis of Montreal, exploring its famous culture, indulging in its fine cuisine (and finer
poutine
), making French-speaking friends, visiting award-winning museums, attending summertime festivals… and discovering exactly what makes this city such a special place. Whether you're planning your own journey to Montreal, or are just interested in learning more about this amazing city, our articles and photographs should help you out. Start
at the beginning
of our adventures, visit our
comprehensive index
to find something specific, or choose one of the articles selected at random, below:
mike_frontpage(); ?>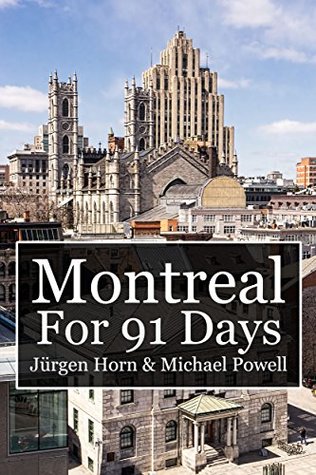 After three months spent living in the Canadian metropolis of Montreal, Jürgen and I came away with some unforgettable memories. We've now collected our experiences into an e-book, with all of our articles and over 200 full-color photographs.
Every Sunday, a curious gathering takes place on the slopes of Mont Royal, near the statue of Sir George-Étienne Cartier. Men and women bring their tam-tams, grab a seat, and spend the entire afternoon pounding out impromptu rhythms, smoking and dancing. You might be thinking, "This sounds like it'd be popular with hippies." And you would be right.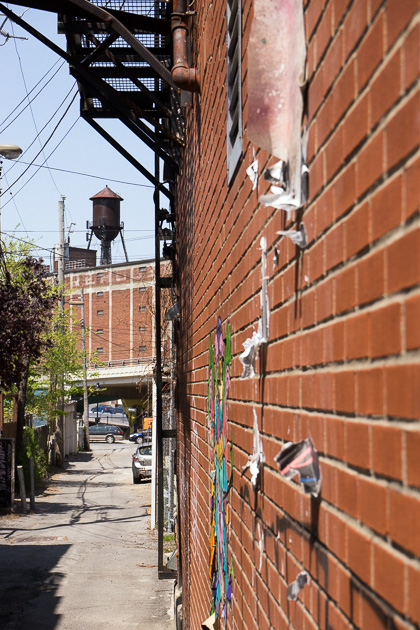 Situated around Boulevard Saint Laurent, immediately south of Little Italy, Mile End has become synonymous with Montreal's indie music scene. And bagels. And hipsters. We spent a sunny day exploring the streets of one of the city's most iconic neighborhoods.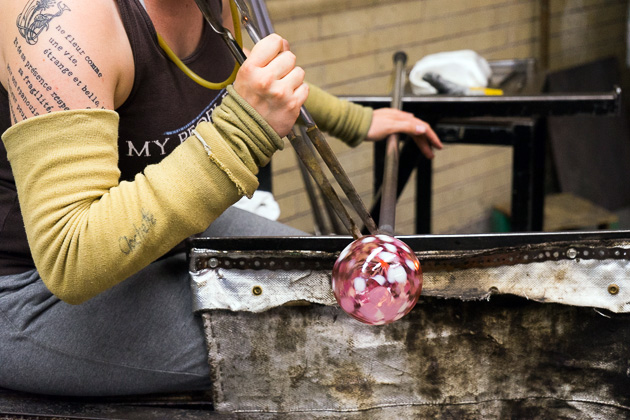 A unique gallery, studio and school dedicated to glass-blowing, Espace Verre was created in 1983 by two artists who wanted to give people in Montreal the chance to learn the artform. The small, private institution is based in a former fire hall in the industrial zone of Pointe-Saint-Charles, and is regularly open to visitors.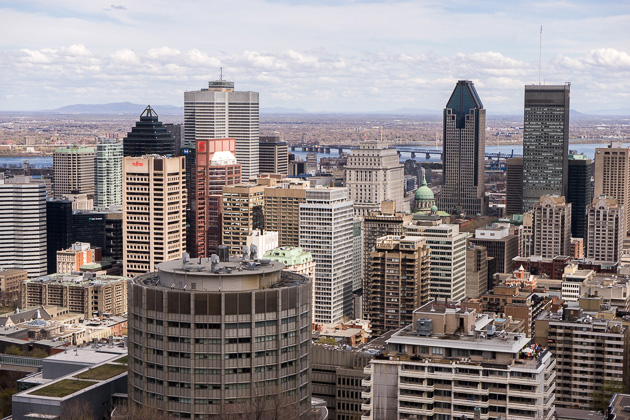 Usually, the first thing we do after arriving in a city is ascend to its highest point for a birds-eye view. But we waited a full month before heading up Mont Royal, the hill (sorry, "mountain") which provides Montreal its name. When the weather finally cleared up enough, we found that the view was worth the wait.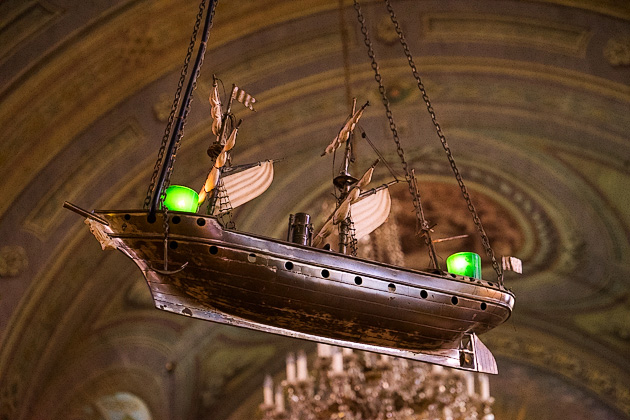 As luck would have it, Jürgen and I arrived during what everyone swears is one of the worst Quebec springs in recent memory. For every sunny day, we've had six that were rainy and cold. But luckily Montreal has plenty of fun things to do indoors, and we still have a couple months to get outside and experience the city's famous street life. Here are our first impressions, after one month.
Five hundred years ago, Western civilization didn't even know about the existence of Montreal Island. The Renaissance was just winding down in Europe, as the first wooden houses were being erected in a settlement called Ville-Marie. So, in order to evolve into a modern-day metropolis, Montreal has had to cram a lot into its short history. Here's a brief rundown of the highlights.