For 91 Days,
we lived in the French-Canadian metropolis of Montreal, exploring its famous culture, indulging in its fine cuisine (and finer
poutine
), making French-speaking friends, visiting award-winning museums, attending summertime festivals… and discovering exactly what makes this city such a special place. Whether you're planning your own journey to Montreal, or are just interested in learning more about this amazing city, our articles and photographs should help you out. Start
at the beginning
of our adventures, visit our
comprehensive index
to find something specific, or choose one of the articles selected at random, below:
mike_frontpage(); ?>
Showing #11 - 20 of 92 Articles
Imagine an enclosed area just swarming with tiny, freakish beasts. Millions of them crawling around, randomly piercing the air with hideous ear-piercing screeches. This is Montreal's Insectarium on a Saturday afternoon... and the beasts of which I'm speaking are, of course, children. The insects? They're cool.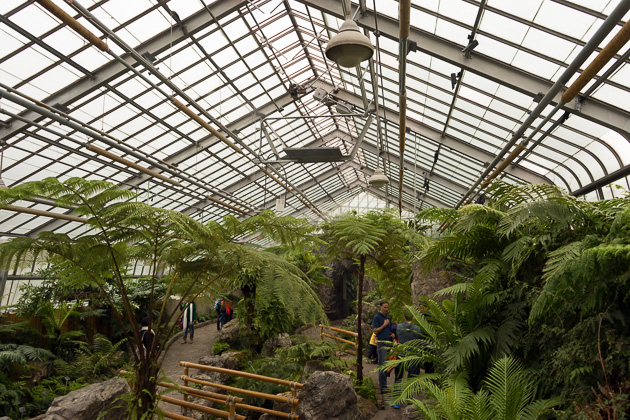 Included in the ticket to the Insectarium is a free entrance to the neighboring Botanic Garden. With two dozen thematic zones like the Chinese Garden, Rose Garden and Courtyard of the Senses, the Botanic Garden is huge... but we wouldn't be seeing much of it. It was freezing in Montreal, and snow was still covering the ground. So we decided to delay a thorough exploration of the garden, and instead scurried straight into the greenhouse.
As we were walking through the Underground City, near the Place des Arts, I spied a poster out of the corner of my eye. Godspeed You! Black Emperor would be playing in a couple days. They've long been one of my favorite bands, and I had completely forgotten they were from Montreal. Before Jürgen had a chance to protest, I raced over to the counter and scored us a couple tickets.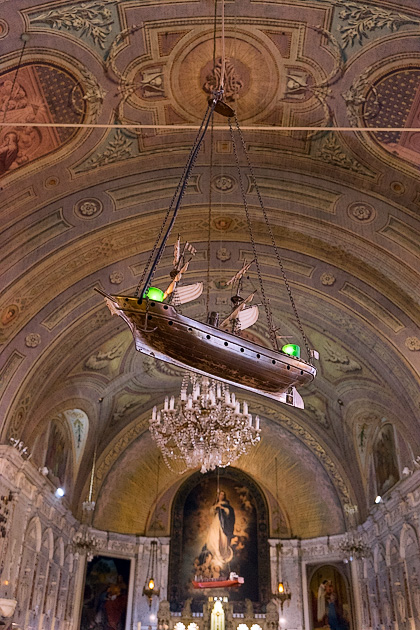 Known as the "Sailors' Church," the Notre Dame de Bon Secours is one of the oldest churches in Montreal, originally built in 1771. Its founder was Marguerite Bourgeoy, a woman of deep faith whose life story is celebrated within a museum attached to the church.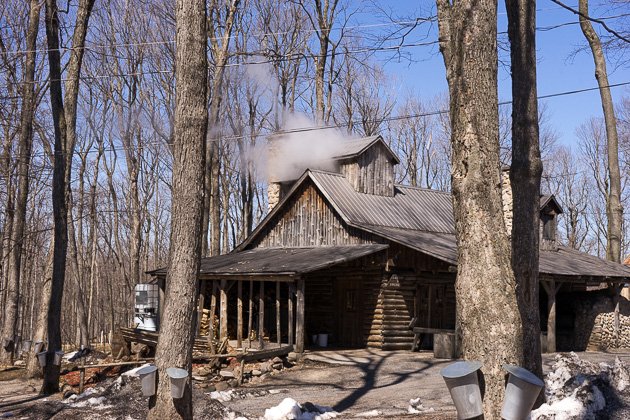 You can't take a trip to Quebec without at least once visiting a Sugar Shack. I'm pretty sure that's a law. Jürgen and I spent a sunny April afternoon at La Sucrerie de la Montagne, about an hour west of Montreal. We walked around the maple trees, peeked into the buckets, learned how the sap is boiled down, and enjoyed a hearty meal... all of it drenched in maple syrup, of course.
As its name suggests, Vieux Montréal is the oldest section of the city, occupying roughly the location of the original 17th-century settlement of Ville-Marie. With many of Montreal's most historic buildings tightly packed in close proximity to one another, it's a rewarding place to take a self-guided walking tour.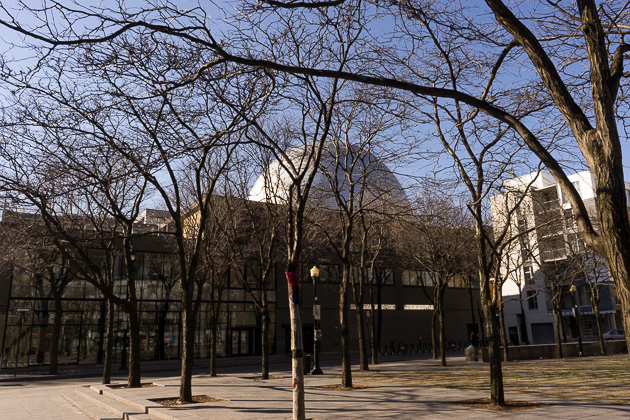 At first glance, you might mistake the gleaming dome on Boulevard St. Laurent for that of a modern mosque. But in fact, it's an immersive exhibition space utilized by Montreal's Society of Technological Arts, or SAT. SAT is a collective of artists and engineers dedicated to a wide array of projects, from mind-bending multimedia shows in the dome, to practical networking and communication applications.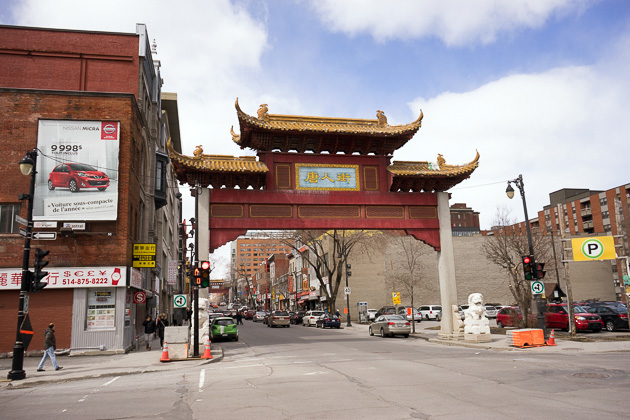 Centered around the Rue de la Gauchetière, Montreal's isn't the biggest Chinatown you'll find in North America, but it's among the most historic. Chinese families began immigrating to this area in the 1860s, and today the neighborhood is a vibrant mix of Asian restaurants, shops and culture.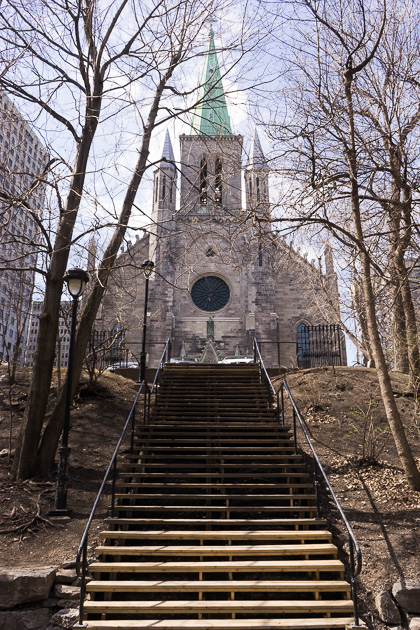 It might not surprise you to learn which group of immigrants built Saint Patrick's Basilica. It was the Irish, who began arriving to Canada in the early nineteenth century. Set atop a hill in downtown Montreal, the imposing Gothic Revival church was completed in 1847.
Downtown Montreal's Rue Crescent extends for just three blocks, from René Levesque in the south to Sherbrooke Avenue in the north, but a lot is packed into its small area. Bars, clubs, restaurants, and a line-up of quaint Victorian houses make Crescent one of the city's most attractive streets. We took an initial tour on one of the first sunny afternoons of spring, and couldn't believe the number of other people who'd had the same idea.