The Montreal Museum of Fine Arts
Since arriving in Montreal, we had been planning to check out the Museum of Fine Arts, but kept finding reasons to postpone our visit. "It's too sunny out for a museum," or "it's Sunday, and will be too crowded," or "it's already too late, and we won't be able to see everything." But if we're being honest, the museum simply intimidated us. With over 40,000 pieces in its permanent collection, this the largest and most important museum in Montreal, and one that requires a lot of time to see properly.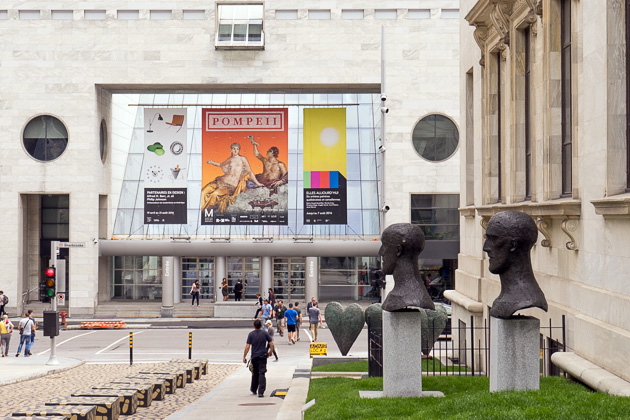 Finally, on a rainy Thursday morning with nothing else to do, we ran out of excuses. And I'm glad we waited for the right moment… this museum really is a place you'll want to visit when you don't have any other plans. It's spread across four buildings (or "pavilions"), each of which could easily be a museum of its own. You could spend the entire day here, and still not see everything.
The museum is audacious in its scope, attempting to cover the entire gamut of humanity's dabblings in art, from ancient archaeological finds in Mesopotamia to modern Inuit sculptures from northern Canada, and everything in between. You'll find rooms dedicated to Contemporary Design, Decorative Arts, Graphic Arts, Medieval Religious Iconography, Napoleonic Art, and much more.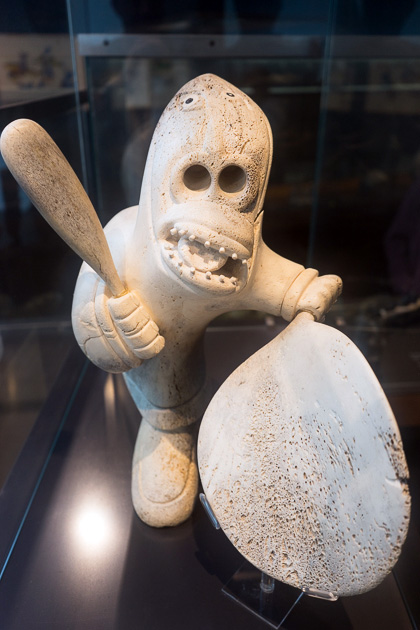 Not only is the museum massive, it's also wonderfully presented. The pieces of art are perfectly illuminated, and each comes with detailed information of its creator and the work itself. And all of the museum's various sections are quite different from one another, each as compelling as the last. As the day wore on, Jürgen and I would repeatedly say to each other, "Alright, let's do the next room quickly." And inevitably, we found ourselves stuck. There's almost nothing that you'll want to skip over.
The museum has paintings from European greats, such as Picasso, El Greco, Monet and Rembrandt, as well as contemporary works from artists around the world. There's a wonderful section in the Stewart Pavilion dedicated to early North American design, featuring everyday items like chairs, lamps, ceramics and vases. And we loved the exhibition on African Art, with its masks, tools and sculptures.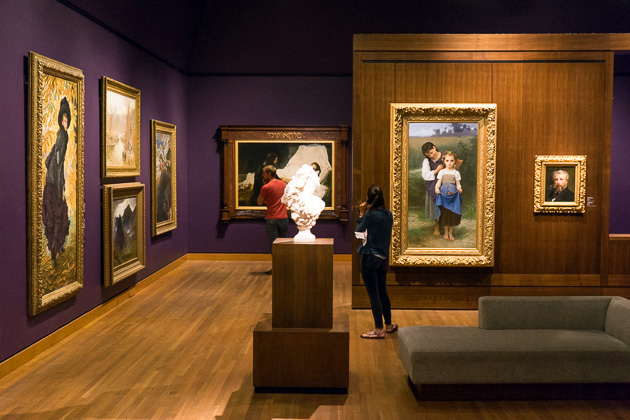 And all of this is just from the museum's permanent collections. There are also first-class temporary exhibits which stay for months at a time. We were able to see one dedicated to the lost city of Pompeii, with artwork and sculptures recovered from the site (including some that were surprisingly erotic), as well as plaster molds made from the bodies covered in ash.
By the time we finished with the museum, we were exhausted. It didn't seem like it, but our visit had lasted nearly four hours, and still we felt like we had rushed through. If you're into art, and have a lot of time to kill, you're going to love this place. Even if you can't stomach the idea of such a long day, you should still consider a visit. The price is reasonable, so you'll get your money's worth even if you see just a fraction of the exhibits.
Montreal Museum of Fine Arts – Website