Le Centre d'histoire de Montréal
If your thirst for history isn't quenched after visiting the Archaeology and History Complex Pointe-à-Callière, then walk a few dozen meters down the Place d'Youville and into the Montreal History Center. I'm not sure we've visited another city which has two history museums in such close proximity to each other, let alone two as impressive as these.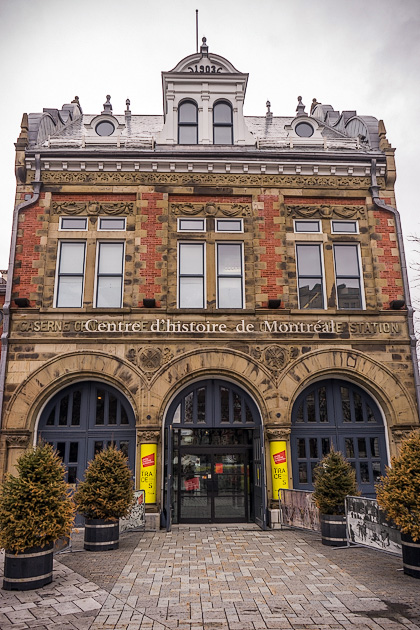 The Pointe-à-Callière is the larger and more memorable of the two museums, but the History Center has a lot to recommend it as well, including the fact that it's much cheaper. The museum occupies the old red-brick building of the Central Fire Station, which closed in 1972.
The permanent exhibition, found on the bottom floor, takes visitors on a well-organized tour through the centuries. Whereas the Pointe-à-Callière focused on the archaeology, here the emphasis is on the people of Montreal. A series of exhibits allows you to "meet" the different groups who have come to the island, from the Iroquois, English and French, to immigrants from Ireland and even a modern family from Chile.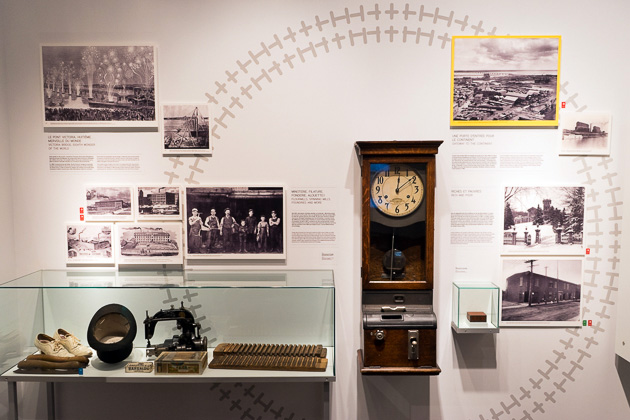 We also liked the short videos that accompanied every epoch of Montreal's history. Using maps and old photographs, these demonstrated in a chronological fashion how the city has grown from its earliest days behind fortified walls, to the installation of tramways and metro lines, and its eventual expansion over the entire island.
On its upper floors, the History Center hosts temporary exhibits, most of which are probably pretty good, if the one we saw is any indication. The exhibition titled "Scandal! Vice, Crime and Morality in Montreal, 1940-1960" introduced us to the city's famously seedy side. Underground gay clubs, secret casinos, Mafia bosses gunned down in broad daylight and a notoriously corrupt police force? I want to hear more about this Montreal!
Centre d'histoire de Montréal – Website