As we approached the Marché Maisonneuve, our excitement grew. We love visiting markets, especially when they're set inside buildings as beautiful as this one. But within seconds of stepping inside, our enthusiasm disappeared. The market which once graced its interior is gone, and the building is now used as a community center. Today, there was an amateur arts and crafts show.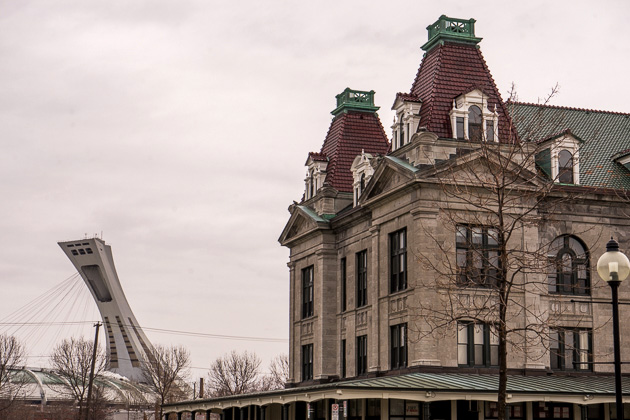 But even if there wasn't much to see on the inside, the Marché Maisonneuve remains a handsome building. It was built in 1912, and designed by architect Marius Dufresne, whose former home we had already toured. For years, the Marché Maisonneuve served as a public market, although it was closed in the 1960s. Today, it opens up on weekends for special events.
If you've come in search of fresh fruits and vegetables, you won't have to go far. The new Marché Maisonneuve is found just meters away from the old one; basically in its parking lot. Set inside a modern hall, the new market is packed with excellent shops selling everything you might need: a bakery, a greengrocer, a fish monger, a health food store and more.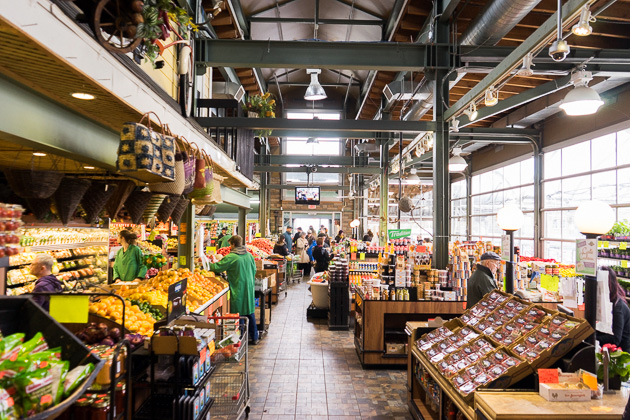 In shopping terms, we actually preferred the Marché Maisonneuve to the Atwater Market, because it was a little more down-to-earth; the kind of place we could actually see ourselves shopping at regularly. Now, if they could just get all these shops back into the original building, it'd be perfect.
Marché Maisonneuve – Website