Montreal's largest religious complex, and certainly the largest we've seen in North America, the Oratory of St. Joseph is located in the heights of Mont Royal, and enjoys commanding views over the city. With multiple chapels, an underground church, a museum, and of course the crowning basilica, the Oratory is stunning in scale, impressive even to non-Catholic visitors.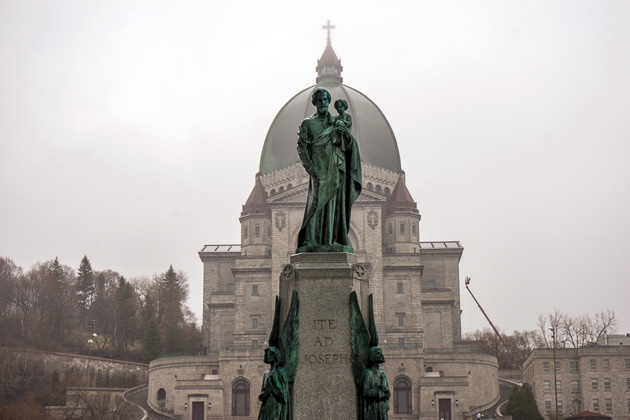 Jürgen and I love places like St. Joseph's Oratory, despite the fact that we're committed agnostics. To those of our ilk, a massive complex like this simply confounds the mind. There's so much to see, and it's all so surreal. St. Joseph's isn't a humble sanctuary in the hills, but a kind of Walmart-style one-stop-worshiping center, where believers can knock off all their religious duties for a month.
Light a votive candle, go pray in the Crypt Church, cry at the tomb of Brother André, brush up on your religious IQ in the Oratory Museum… and you might as well pop into confession while you're here. Don't forget to tour the stations of the cross, or to dip your fingers into the Oil of Saint Joseph (forget medicine, this is the way to beat the flu). Look, honey, they've got marriage counseling services, too. Maybe our relationship is failing, because you're not praying to Saint Joseph hard enough.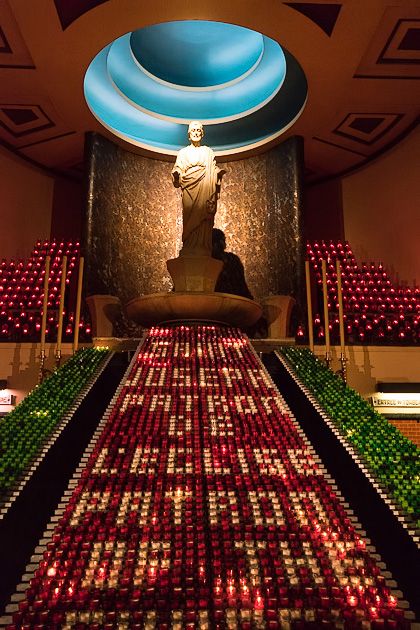 I'm being glib, but places like the St. Joseph Oratory bring it out in me. When I see a grown woman sobbing her eyes out over the tomb of Brother André, a priest who supposedly healed the lame with his miraculous touch, I can't help it. I just want to figure her out. "Ma'am, he died in 1937, it's time to move on." And then I see the hundreds of wooden crutches on the walls, no longer needed by their owners, because of Brother André's magic hands. "Maybe I was wrong, maybe miracles are real!" And then I see the preserved heart of Brother André, and it's like, "No, I was right. This place is nuts."
But say what you want about organized religions; they really do produce incredible buildings. The basilica which crowns the oratory was opened in 1955, and is a thing of beauty. A cavernous hall with capacity for over 10,000 souls. An exterior dome which at 263 meters over sea level is the highest point in Montreal. A set of ten gorgeous stained-glass windows that illuminate the myriad ways St. Joseph has protected Canada. The twelve apostles memorialized in elongated statues by French master Henri Charlier. A massive organ which fills the hall with harmony. It was almost enough to make us fall to our knees.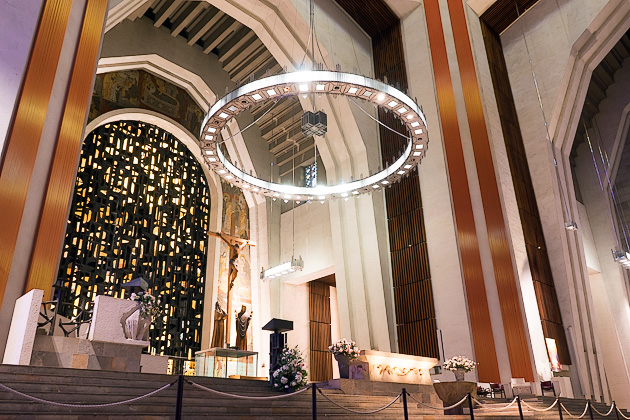 We also enjoyed the mid-level Oratory Museum more than we expected to. The permanent exhibit features life-sized wax sculptures of the Holy Family and moments from the life of Joseph. And there's also a collection of nativities from around the world; it was instructive to see how various cultures interpret the same scene.
St. Joseph's Oratory – Website