The Notre Dame de Bon Secours
Known as the "Sailors' Church," the Notre Dame de Bon Secours is one of the oldest churches in Montreal, originally built in 1771. Its founder was Marguerite Bourgeoy, a woman of deep faith whose life story is celebrated within a museum attached to the church.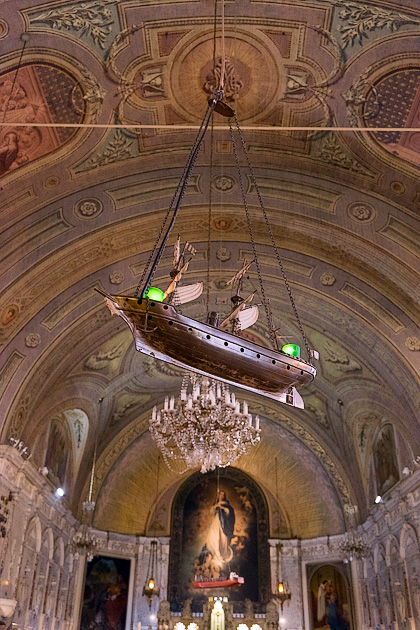 Because of its location on the port, the Notre Dame de Bon Secours has long been a place of pilgrimage for sailors passing through Montreal. After having survived a particularly dangerous journey, many of these sailors would return with votive offerings in the form of model ships, twelve of which are now hanging from the church's ceiling, suspended a few meters above the floor.
The church was the brainchild of St. Marguerite Bourgeoy, a deeply spiritual woman who had arrived in Montreal along with the first settlers. She's known for founding one of the Catholicism's first communities of uncloistered nuns. It was controversial at the time, but Marguerite reasoned that she and her sisters could better help their vulnerable settlement by actively engaging with it, instead of sequestering themselves away. She took it upon herself to educate both settlers and native children, and established the fledgling town's first schools.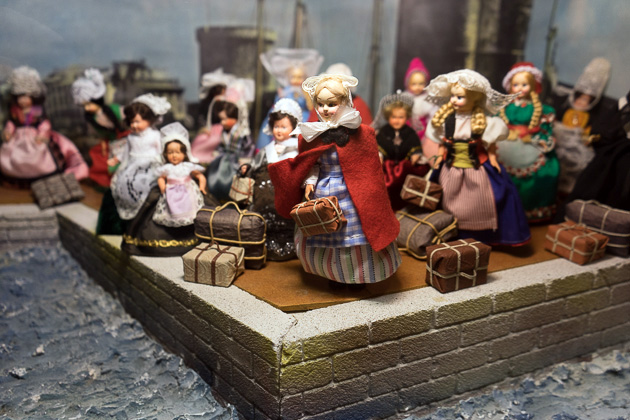 In honor of her remarkable life, she was canonized by Pope John Paul II in 1983, becoming Canada's first female saint. Her tomb can be found within the church, and it's worth touring the small museum dedicated to her. In one room, Marguerite's life has been reconstructed in a comic-book-fashion, with nearly a hundred small panoramas that detail everything from her birth in Troyes, France, to her transatlantic journey, her works in Canada, and her death, at peace among her followers and loved ones.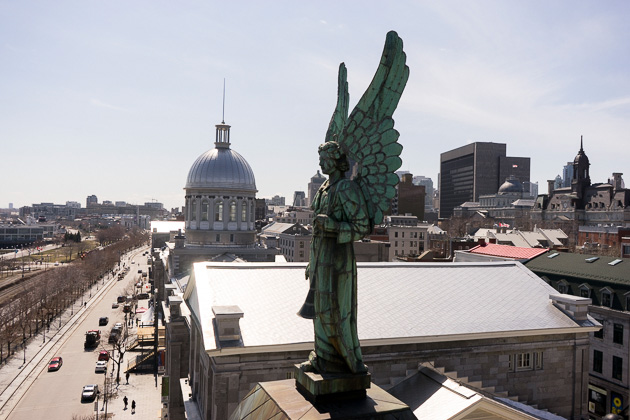 Even if you're not interested in Marguerite Bourgeoy, there are other reasons to visit the museum. Not only can you see the crypt underneath the church, but a ticket also allows you up into the tower, from where there's an outstanding view over the Old Port of Montreal. Also included in the ticket price is an audio guide, which brings certain details of the church to vivid life.
Notre-Dame-de-Bon-Secours – Website
–Software we used to edit this video