In 1976, the same year as it would be hosting the Summer Olympics, Montreal moved its port a few kilometers downstream, opening up a significant section of prime riverside land in the historic center. The Old Port was redeveloped in the 1990s and has since become one of Montreal's favorite hangout zones, with parks, museums, activities, cafes and even a beach.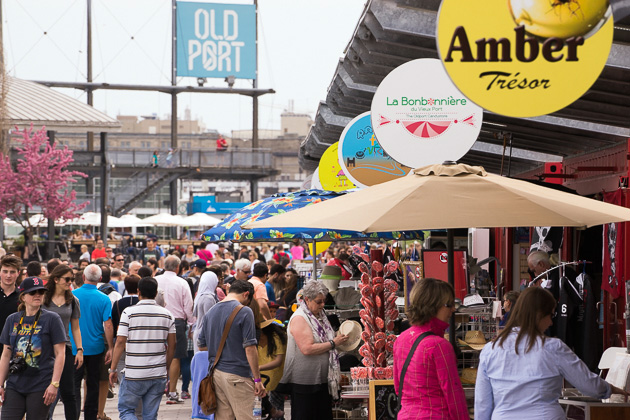 Over six million people visit the Old Port of Montreal every year. It didn't surprise me to learn that, because during the day we spent walking around, I counted at least half that many. Of course, we were there on the first truly warm day of the year, which was also a Saturday. It had been a long and cold spring, and with the long-anticipated arrival of good weather, everyone in Montreal grabbed their picnic baskets, bikes and kids, and ran straight toward the water.
We started our exploration of the port district at the Montreal Clock Tower, which was built in 1919 and dedicated to the Canadian casualties of World War I. The tower marks the easternmost end of the park, and you can climb its stairs for a view of the area.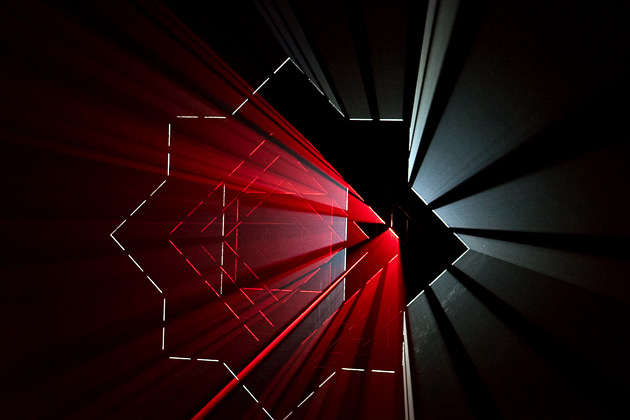 During summer weekends, there's almost always some sort of event at the Old Port. While we were visiting, a multimedia exhibit called Chromatic had occupied one of the old storehouses. Inside, we found interactive installations, sculptures and weird art. We spent probably fifteen minutes watching Guillaume Marmin's project Hara: in a dark room filled with smoke, a geometric set of lasers burn intricate patterns into the air. Randomly discovering such a cool festival felt like a very Montreal type of experience.
We continued walking around outside. Above our heads, people were zip-lining over the port. There were kids playing soccer, mountain climbers scaling an old tower, frustrated sunbathers lamenting that the Clock Tower beach hadn't yet opened for the year, couples renting paddleboats, friends drinking at various beer gardens, and families heading into the cool of the IMAX theater and Science Museum.
Although these activities looked fun, we were content just to slowly walk south along the river, and take it all in. Elements of the Old Port's former life as a shipping center were all around, from the store houses to docks, lending a authentic charm to the area. It's nice to see that a formerly industrial zone like this can find such a great new purpose.
Location on our Map: Old Clock Tower