The Montreal Science Centre
A huge complex located within the Old Port, the Montreal Science Centre introduces children to the worlds of science and technology with hands-on workshops, experiments and games. The focus of this center is almost entirely on kids, but we were drawn by a temporary exhibit called "Animal Inside Out."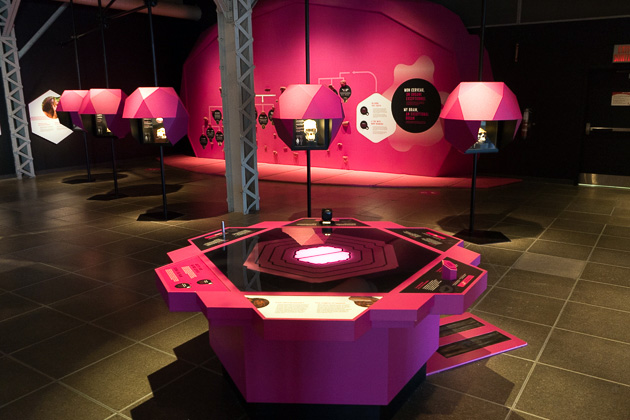 Adults aren't going to get much out of the Montreal Science Centre's permanent exhibits, but kids will have a blast. The museum's main attraction is called "Human," and explores the human body with a wide-range of activities that exercise all of the senses. Another permanent exhibit is the "Creative Factory," which is basically the high-tech playground of every child's dreams, although it's questionable whether any scientific knowledge seeps into their brains as they spin themselves around on a disc, play with derby cars, or forge two-meter whirlwinds in a chamber.
Luckily, the Montreal Science Centre also has awesome temporary exhibits, and "Animal Inside Out" is probably one that should carry an NC-17 rating. If I'd seen this as a kid, I'd have nightmares for a week! The title was accurate: it features real animals (including humans) displayed from the inside out. They've been peeled back layer-by-layer, revealing the muscles which lay under the flesh, the capillary systems, the internal organs and the bones.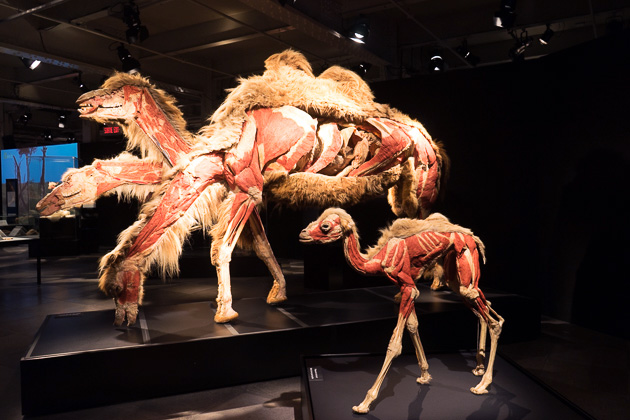 It's the work of German scientist Gunther von Hagen, who sparked controversy years ago with his famous Body Works exhibit, which used the same embalming technique (called "plastination") on humans. We never had the chance to see Body Works, but "Animal Inside Out" was fascinating. You don't realize just how similar humans are to other species until you start stripping back the layers.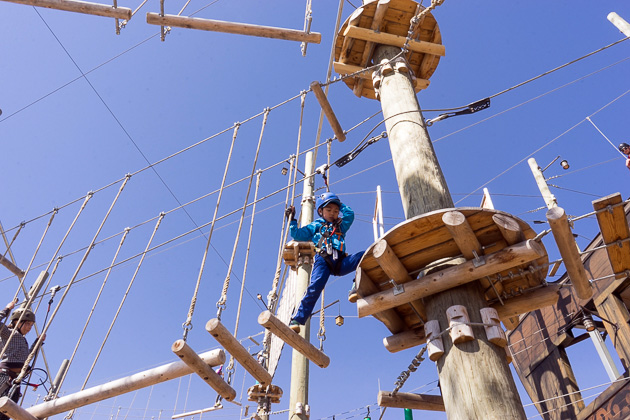 The Science Centre also has an excellent IMAX theater, which shows both nature documentaries and mainstream hits like Star Wars. And nearby, there's another outdoor attraction that kids will love. Voiles en Voiles is a pirate-themed aerial adventure park where children can harness up to climb ropes, crawl across logs and speed down ziplines. It looks like a blast; if I were twelve again, I would try to spend every day here.
Locations on our Map: Montreal Science Centre | Voiles en Voiles
Montreal Science Centre – Website
Voiles en Voiles – Website