Located in the neighborhood of Plateau Mont-Royal, the Parc La Fontaine is a popular place for picnics, strolls, and laying out in the sun. This is among the city's largest parks, at 84 acres, and on summer weekends, you'll find nearly every square inch of it occupied.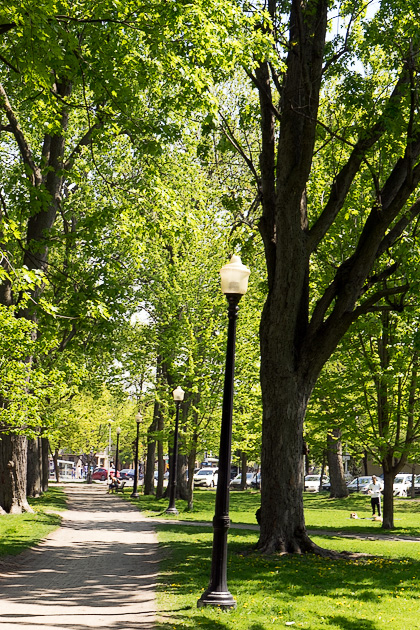 During the course of a normal year, Montrealers don't get to enjoy a lot of warm weekends. So when that rare trifecta of Sunny + Summer + Weekend hits, it's not like they'll be content to spend the day chilling on the couch and binge-watching television. Nope, they'll be outside. And a healthy percentage of them will be at the Parc La Fontaine.
Originally named Logan Park, this green space has been a municipal park since 1874, when the city purchased what had previously been farmland. Because of its location in the eastern part of the city, it was mostly popular with Montreal's French-speaking citizens, so in 1901, it was renamed in honor of Louis-Hippolyte Lafontaine, the first francophone Prime Minister of the Province of Canada.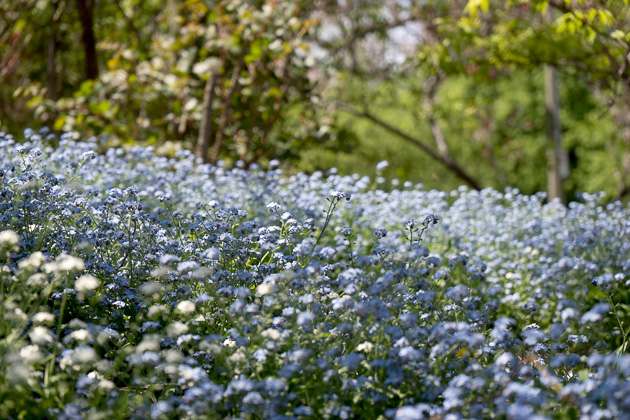 Parc La Fontaine is certainly an attractive place. There are twin ponds connected by a waterfall, a cultural center, restaurant, volleyball courts, playgrounds, and a couple monuments, including one of a giant slingshot. But most of the park is just open fields and green spaces, where visitors can spread out their blankets and while away the afternoon hours.
Speaking of "attractive"… while Montreal isn't necessarily better-looking than other North American cities, it seems to have a weirdly elevated percentage of acrobats, thanks probably to the influence of the Cirque du Soleil. And many of them seem to congregate in this park to practice. I wouldn't suggest you visit La Fontaine to ogle these ultra-fit athletes… that would be creepy! But if you happen to be walking by… they don't do any damage to the park's aesthetic beauty, that's all I'm saying.