The Islands: Île Sainte-Hélène
Visible across from the Old Port of Montreal, Île Sainte-Hélène is home to the Jean-Drapeau Park, and many of Montreal's favorite summertime activities. With nature trails, weekend festivals, an amusement park and a pool, not to mention the Biosphère, there's plenty to on the island. We spent the day there, and made sure to swing by the Stewart Museum, located in an old British fort and dedicated to the history of Montreal.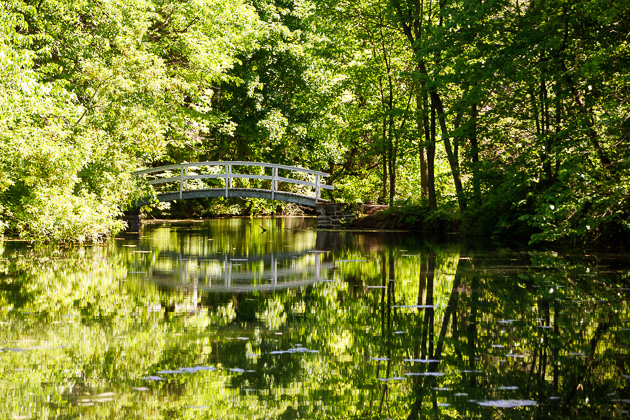 Although its sister island, the Île Notre-Dame, was artificially created in the 1960s, Île Sainte-Hélène has been a part of Montreal's history since the very beginning. It was named after the wife of Samuel de Champlain, who "discovered" it in 1611. Sainte-Hélène was private property until 1818, when it was purchased by the British government for defensive purposes. After the War of 1812, the Brits had feared an American invasion and wanted a fort to protect Montreal. The invasion never came, and today the Fort de l'Île Sainte-Hélène is the site of the Stewart Museum.
We've talked before about the ridiculous number of museums which Montreal has dedicated to its own history… and the Stewart Museum is yet another. We breezed through it, as the exhibits were largely similar to those we'd seen in the city's other history museums. But it's not a bad museum, by any means, and if you're new to Montreal's history, you should enjoy it.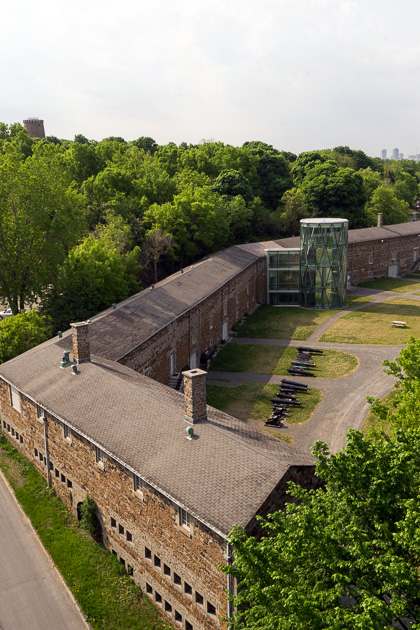 The Stewart Museum is just one of many things to see and do on the Île Sainte-Hélène. This is also where you'll find the Biosphère, the popular municipal pool and Alexander Kalder's 1967 giant metal sculpture entitled "Man." Visible from Montreal, this sculpture is the scene of the Piknic Festival, which is a weekly electronic music event held every Sunday of the summer.
There's also a network of trails which snake through some attractive woods. We followed one at random, and ended up at the Tour de Lévis, built in 1930 as a water tower. Normally, you can climb to the top of the tower for a view over the park, but it was closed during our visit.
From the tower, it was just a few more minutes to walk to the gates of La Ronde, Montreal's Six Flags amusement park. But it had already been a long day, and we weren't about to drop $64 apiece on tickets, so we took a rain check on the roller coasters, and headed down to the ferry station. Île Sainte-Hélène is also served by the metro, but during the summer, it's more enjoyable to take the express ferry that runs between the island and the Old Port.
Locations on our Map: Jean-Drapeau Metro Station | Stewart Museum | Tour de Lévis | Man Statue / Piknic Festival | Ferry Station
Stewart Museum – Website