The Islands: Île Notre-Dame
An artificial island created for the 1967 World Expo, the Île Notre-Dame is found in the middle of the Saint Lawrence River. The Notre-Dame and its sister island, the Île Sainte-Hélène, together make up the Parc Jean-Drapeau, which is among Montreal's most popular summertime hangout areas.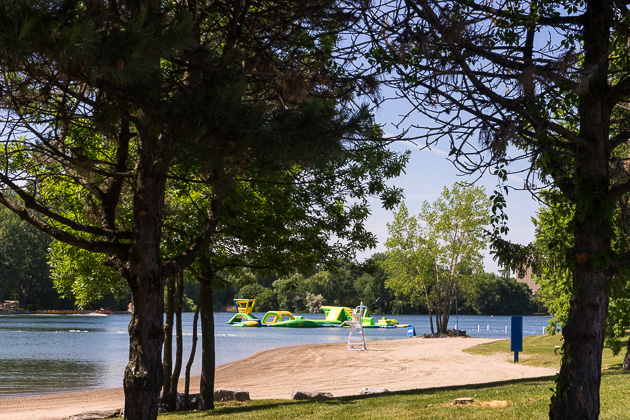 Jean Drapeau was the mayor of Montreal for nearly three decades, and presided over some of the city's most exciting years. In the 1960s, during his second term, he brought a World Expo to town, and initiated the underground metro system. The rocks and dirt unearthed during excavations for the metro were used to create an artificial island along the side of the existing Île Sainte-Hélène. The park which spans the two islands was named in his honor in 1999.
For the Expo, more than sixty nations built pavilions on the two islands. Although most of them have since been demolished, a few of Notre-Dame's pavilions have survived into the present day: the Montreal Casino is housed inside the former pavilions of France and Quebec, while both the small Jamaican Pavilion and its much-larger Canadian counterpart (known as The Tundra) can be rented for weddings and special events.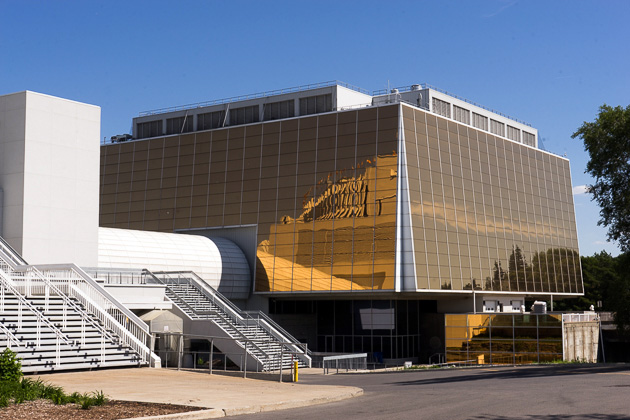 The Île Notre-Dame was also a venue for the 1976 Summer Olympics, when a giant two-kilometer rowing basin was carved into the land: still the largest artificial rowing basin in North America. And the island is also home to the Gilles Villeneuve Circuit, which has been the scene for the Formula One's Grand Prix of Canada since 1978. For most of the year, this 4.7-kilometer track is open to the public, and its flat, smooth surface is popular with bikers and rollerbladers as well as motorists who want the thrill of completing the same loop as their favorite racers (although, because of the bikes and pedestrians sharing the track, thrills are restricted to 20 mph).
Most of the people who visit the Île Notre-Dame, however, aren't here for the rowing basin or to take a lap around the F1 circuit: they've come either to gamble or to tan. We've already written about Montreal's fantastic casino, but also popular is the Jean-Doré Beach, which opens in the summer months. The beach consists of a decent stretch of sand next to an inland lake, whose water is apparently clean enough to swim in. For Montreal's heat-exhausted citizens, it's as good a "day at the beach" as they're going to get.
Locations on our Map: Canadian Pavilion | Olympic Basin | Jean-Doré Beach