The Formula One Canadian Grand Prix has been held in Montreal since 1978, on the artificial island of Île Notre-Dame. Held every year at the beginning of June, the race is eagerly anticipated by the city's residents, to whom it represents the unofficial start of summer.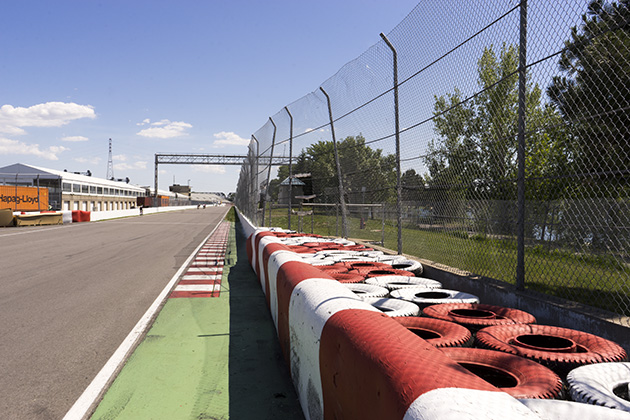 It almost seems to perfect to be true, but the champion of Montreal's first Grand Prix was a French Canadian: Gilles Villeneuve. A hero throughout Quebec, he died tragically a few years later, during a qualifying run for the Belgian Grand Prix, and Montreal's track was renamed in his honor. Today, the Gilles Villeneuve Circuit is considered one of the most exciting tracks on the F1 calendar, with long straightaways that allow cars to reach 300 kph and a couple hairpin turns.
Jürgen and I aren't exactly racing fans. In fact, if you'd asked me who I expected to win the 2016 Canadian Grand Prix, I'd probably have said "Michael Schumacher," because that's the only racing name that comes to mind. (In my defense, he is the all-time leader at Montreal…) No, the winner of this year's race was Lewis Hamilton, who I'm pretty sure I've also heard of. The Brit edged out Germany's Sebastian Vettel by five seconds to notch his second-straight victory in Montreal.
Sadly, this year's race was marred by ugly, cold weather. We didn't get tickets, but went out in the old town to sample some of the atmosphere. And although we found some outdoor terraces decorated with checkered flags, they were all empty. Everyone seemed to be huddled indoors, watching the race at sports bars. Apparently, the real party is at Crescent Street, which claims to be the biggest Grand Prix festival in the world, drawing half a million people over three days.
Montreal has a love/hate relationship with the Formula One. The city estimates that the race brings in up to $90 million, but a lot of people complain bitterly about it. Why should anyone be glamorizing pollution-spitting race cars? And there's not much to love about racing's vulgar macho culture, with all the sexy model-type women posing next to luxury cars, and unsavory associations with high-end prostitution. As a general rule, Jürgen and I dislike any event that reeks of elitism, and the Formula One certainly qualifies.
Oh well, we were happy enough for the race to be held, because it meant that summer had officially begun. Congrats to Schumacher, Hamilton, Dick Dastardly, or whoever it was that won this year's race!