For the sixteenth edition of our "For 91 Days" travel project, Jürgen and I chose Montreal: the second-largest city in Canada, and a multilingual hotbed of culture and the arts. We arrived at the beginning of April with no prior knowledge of the city and no expectations. So we were excited to see what Montreal had to offer us, and would be giving the city 91 days to impress us.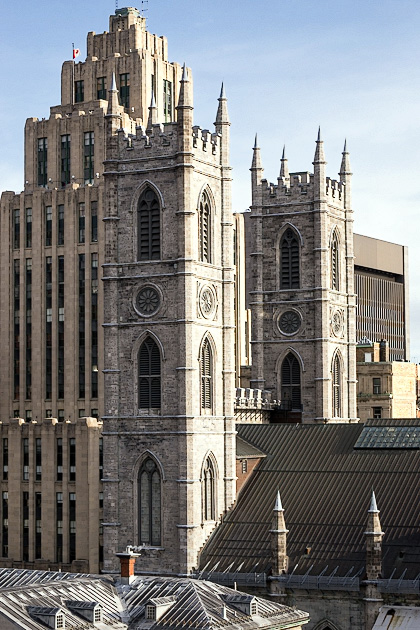 Before landing in a new destination, Jürgen and I normally do a lot of research. We buy travel guides, study maps, and pore over whatever information we can dig up on the internet. By the time we arrive in our new 91-day home, we've usually got lists of things to do, and a basic understanding of the culture, currency, language and layout of the city or region we're visiting. But we didn't do any of this for Montreal.
Part of it was a lack of time. After finishing 91 days in Curaçao, we spent the next few weeks on a whirlwind tour of the USA, visiting friends in DC and San Francisco, catching up with family in Ohio, and returning to Savannah, which had been one of our first destinations. Given all this activity, we simply didn't have a chance to read the Montreal guidebooks we had ordered. In fact, we never took them out of the box in which they'd arrived.
Another reason for our negligence was the fact that Montreal is just over the border from the US. We're not talking about Sri Lanka or Korea, here; I didn't need to brush up on cultural etiquette or prepare myself for any bizarre customs. I'm from the States, and Canada is my good buddy to the north. We share sports leagues and even an international dialing prefix. And so, despite never having spent any time in Montreal, I didn't feel much need to research.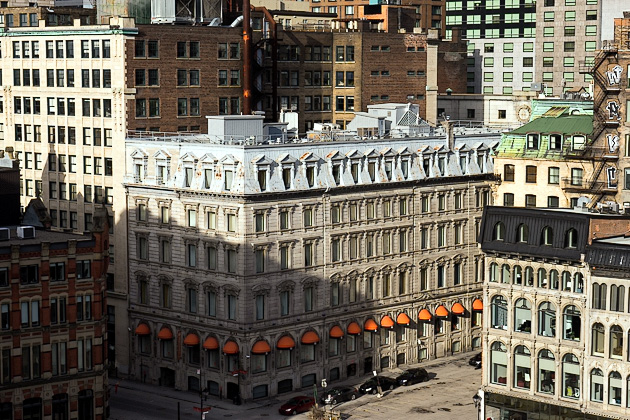 And then we arrived in the city, and it's like… for a long time, your good buddy has been inviting you over to his house, but you've never bothered, even though he lives just up the street. One day, you finally stop by, and are immediately surprised by the differences between your house and his. His parents are speaking French and there are European paintings on the walls. They have plastic bags of milk in their fridge. Everyone is so polite, and for dinner they serve you this delicious pile of french fries smothered in gravy. From now on, you'll have a different appreciation for your buddy. The truth is, you don't really know anyone until you hang out at their house.
So here we are, Montreal… let's see what you've got. We're excited to get to know you, and somehow sorry that it's taken so long.