Montreal's Best Food … Is Asian?
In the future, when we look back on our favorite culinary experiences in Montreal, we're not going to be thinking about the city's bistros or pastisseries. We won't even be remembering poutine all that fondly. No, we'll be thinking about the restaurants of Chinatown, where we ate constantly and never once had a bad meal.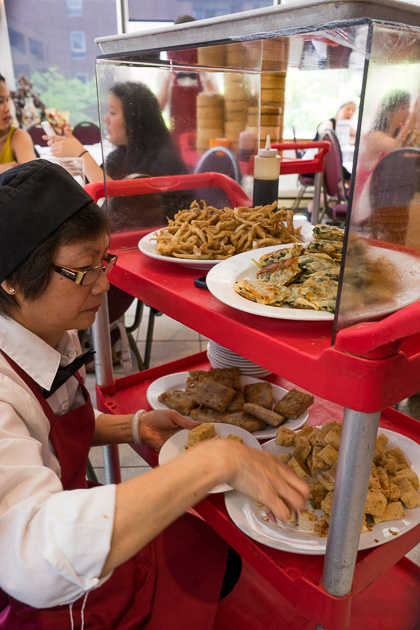 Montreal does have great cuisine. I mean, this is a city with its heart in France, so food is a central part of its identity. But we didn't always love the traditional French-Canadian meals we ordered in the city. Often they were overpriced, simply not that good, or both. And we found that poutine, while delicious, is always served with heavy sides of self-disgust and regret.
But there was one place where we were always able to find a meal that was delicious, affordable and relatively healthy: Chinatown. We lived close to this neighborhood, and whenever we didn't feel like cooking, or had just dropped way too much cash on another uppity hipster joint, we returned here.
It's not just Chinese food that you can find in Chinatown: there are restaurants specializing in Vietnamese, Korean, Japanese, Mongolian and Hong Kong cuisine. We had incredible ramen, hot-pot, dumplings, bibimbap, shabu-shabu and pho. We loved every restaurant we ate at, and although we quickly gathered a few favorites, we never ran out of new places to try out.
If you're looking for great places to eat in Chinatown, here are some of the restaurants we can recommend:
Nouilles de Lan Zhou – Found above an excellent Asian supermarket, this is a small place with incredible hand-pulled noodles served in huge portions, with a rich broth. [Location]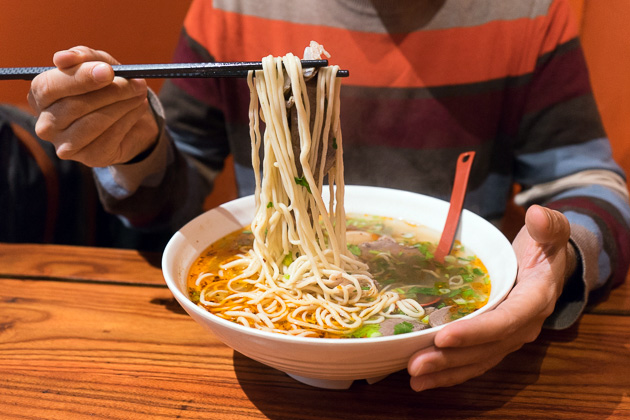 Sumo Ramen – Japanese ramen done correctly is always difficult to find, but Sumo Ramen knows what's up. They also make a Sumo-style poutine. [Location]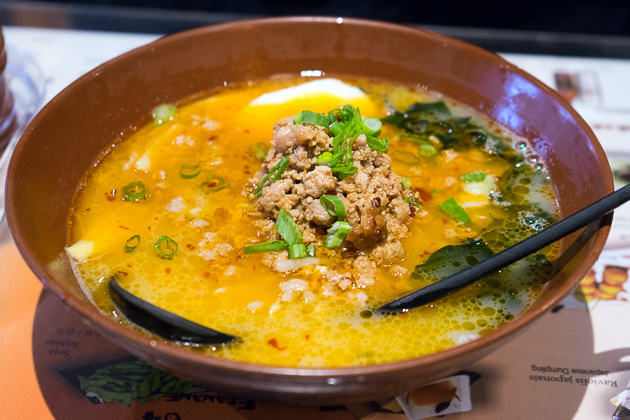 Orange Rouge – The only Asian restaurant in Chinatown where the staff and clientele are almost entirely white; it's more expensive than its neighbors, but the food is outstanding. [Location]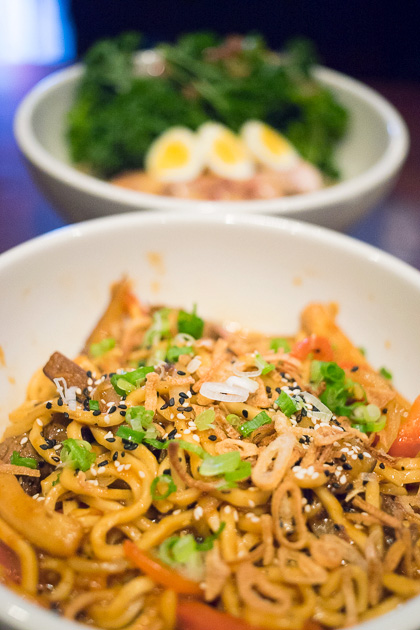 Chez Bong – Excellent Korean food. We had bibimbap and kimchijjigae, and felt both were as good as the meals we had while living in Busan. [Location]
Kagayaki Shabu Shabu – Stylish and fun, with delicious boiling pots of broth, this is a great place to come with a small group of friends before a big night out. [Location]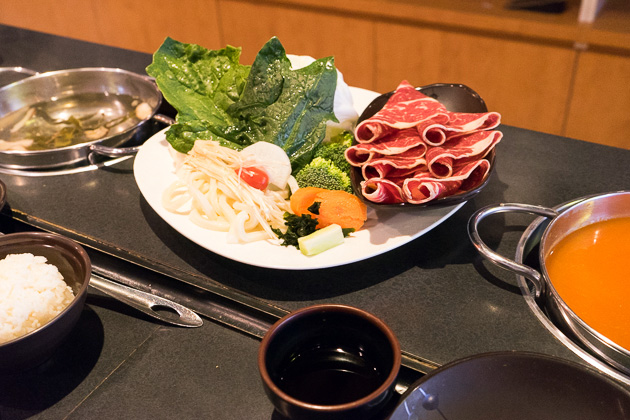 Mai Xiang Yuan Dumplings – Scarfing down dozens of fried dumplings is probably not the healthiest option in Chinatown, but sometimes it's worth it. [Location]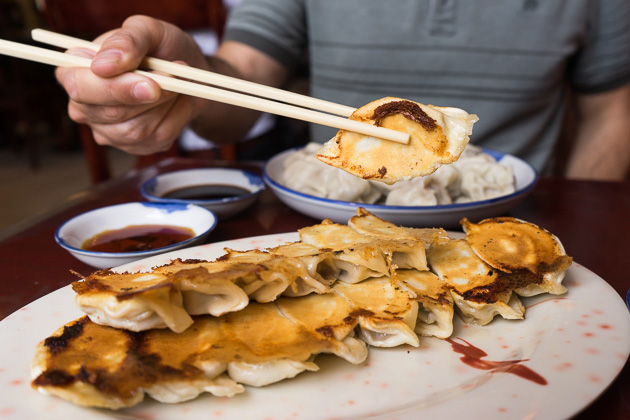 Pho Bac 97 – They put the pho in front of me. I dunked my head into the bowl and didn't take it out, until all the pho was gone. It's called a "pho-chug" and, yes, that's something I just invented. [Location]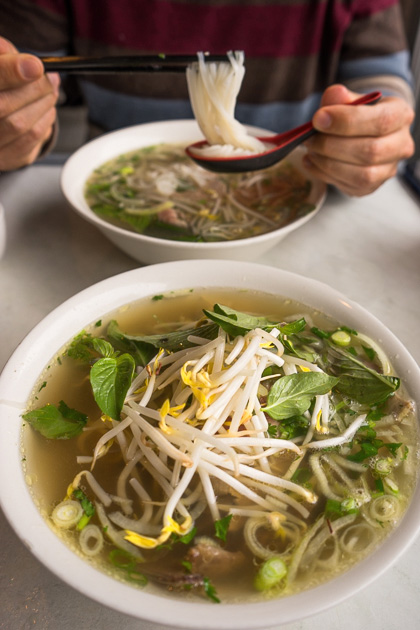 Nudo – More incredible hand-pulled Chinese noodles, and the nicest staff you could hope for. Massive portions for such a small price, and extremely delicious. [Location]