Montreal's Real Underground – The Saint Leonard Caves
Montreal has a man-made underground city, through which millions of people pass every day. But there's also a place you can see a more natural underground setting. In the northern neighborhood of Saint Leonard is a set of small caves which long ago opened up in the earth.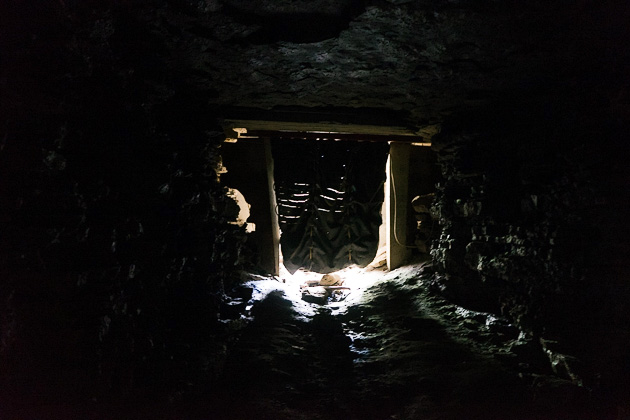 Jürgen and I love visiting caves, and over the past few years have explored them in places like Iceland, the Yucatán, Curaçao, Macedonia and Sri Lanka. The Saint Leonard Caves of Montreal don't exactly measure up to any of these others, but the very fact that they're found in the middle of a major metropolis makes them noteworthy.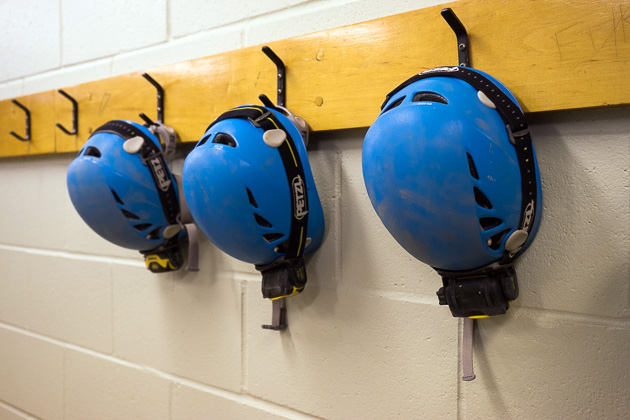 A visit to the caves can be arranged with the Société Québécoise de Spéléologie, who will provide a short introduction to the field of speleology before the tour. This is a French-speaking organization, so if your group is English-only, make sure to mention that when you reserve your tour.
The St. Leonard Caves consist of two rooms. The first is just a few meters underground, and looks almost like a mining tunnel. But this is a natural cave, created during the last ice age. You can see that the walls on either side would fit each other like puzzle pieces, and the rocks overhead must have been dragged into place by retreating glaciers.
The second room is more exciting, because it involves climbing. Here, you scale down a pair of ladders until ten meters beneath the surface of the earth. There's not a lot of space in this area; it's no wider than a couple feet, and you can't progress far in either direction. You can, however, scale back up like Spider-Man, pressing your hands and feet against the narrow walls.
The Saint Leonard Caves are more a curiosity than a legitimate caving experience; there are no stalagmites or stalactites of any real interest — the biggest we saw was about four inches long — and besides some white mold, we didn't spot anything living. But if you'd like to check out a totally different side of Montreal, it's an interesting option.
La Caverne Saint-Léonard – Website
–Book Great Hotels For Montreal Here