Imagine an enclosed area just swarming with tiny, freakish beasts. Millions of them crawling around, randomly piercing the air with hideous ear-piercing screeches. This is Montreal's Insectarium on a Saturday afternoon… and the beasts of which I'm speaking are, of course, children. The insects? They're cool.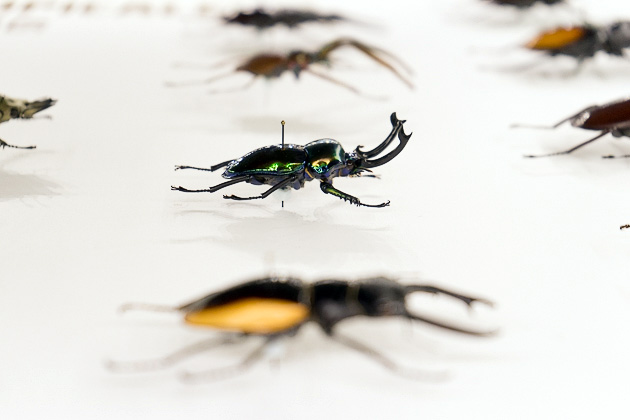 It was our fault for visiting the Insectarium on a freezing cold weekend afternoon, when literally every family in a fifty-mile radius had the same idea. We should have timed our visit for a sunny Tuesday in June, when normal people want to be outside. Because when the Insectarium is jammed-packed with children, you'll be plotting your escape from the moment you enter. And that would be a shame. This place is so cool, it deserves a big chunk of your time.
Montreal's is the biggest insectarium in North America, and among the largest in the world, collecting over 250,000 of the planet's weirdest and most beautiful creepy-crawlies, many of them alive. There are scorpions and spiders, cockroaches and termites, while huge glass cases enclose pinned butterflies and beetles from around the world, displaying their unbelievably varied colors and shapes.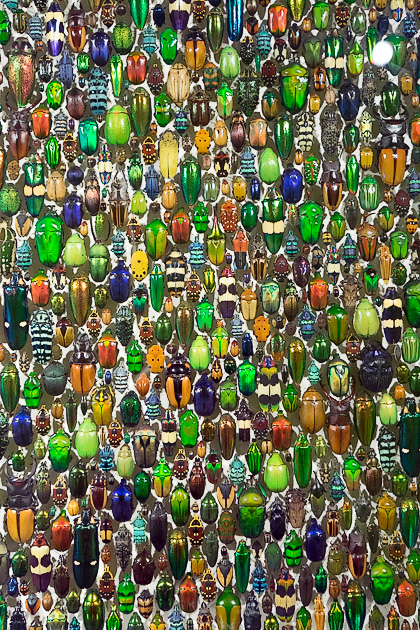 Perhaps I liked the stick-bug village best; I had been searching through this big enclosure, trying to locate the bugs, until realizing I had been staring at them the entire time. And then, I was able to see dozens. I also had the chance to hold an Orchid Mantis, which, when standing still, looks almost exactly like a flower petal.
There were so many bugs… big ones, small ones, cute ones, ugly ones, coughing and sneezing ones, some that were crying, and one that cleverly dodged all my attempts to smash it underfoot… oh wait, I'm talking about the kids again. Actually, the truth is that the exhibits are so engaging that we were able to ignore the chaos and concentrate on the insects. And it was fun to watch kids interact with them. I waited by the tarantula cage while one little girl searched for its hiding spot. When she finally found the monster, she nearly jumped out of her skin.
The whole time we were in the Insectarium, we talked about how much our niece would love it. Like many kids, she's fascinated by the natural world, and has no compunction about picking up worms, crickets, or any other kind of creature. If you have a similar child, they're going to be in heaven at the Insectarium. And you'll probably like it, too.
Montréal Insectarium – Website
–Start Your Own Bug Collection