In 1912, the Canadian Northern Railroad Line bought a swath of undeveloped land to the north of Mont Royal. Architects and urban planners were hired to design a new model community, which would become known as the Town of Mont-Royal. In its hundred-plus years of existence, this suburb has remained a green, affluent, English-speaking oasis in the middle of Montreal.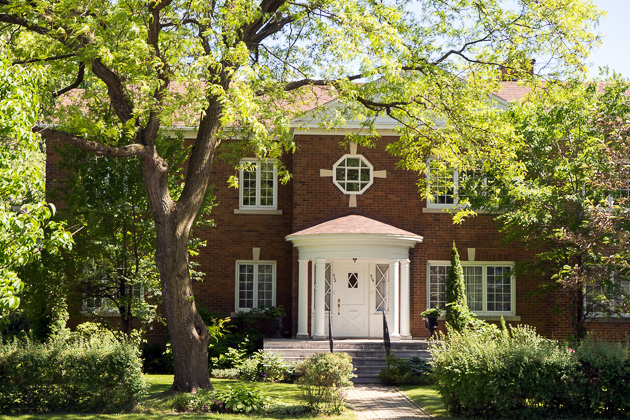 The Town of Mont-Royal (often abbreviated to TMR) is an independent suburb completely enclosed by Montreal, and feels like an aberration in the city. In 2002, it was briefly merged with Montreal, but the residents staged a revolt to reassert their independence. (Well… it was a referendum, which is the affluent community's polite version of a revolt.)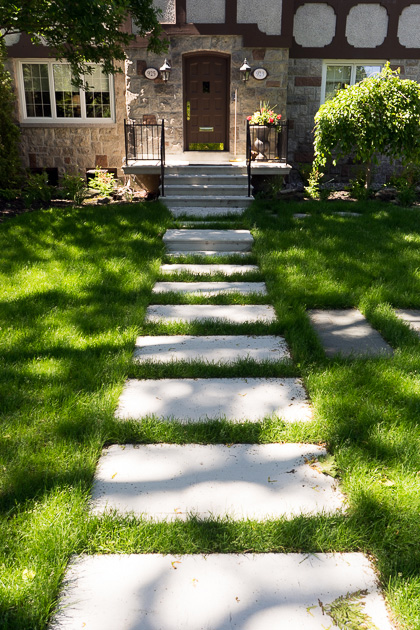 Walking around TMR feels both comfortably familiar and totally strange. This is the suburb of every parent's dreams, where handsome, unpretentious homes line the tree-shaded streets, kids are running around unsupervised, with loads of parks, playgrounds and tennis courts. TMR is determined to keep out the grime and problems of real world, and seems to be doing a good job of it.
After establishing the town, the Canadian Northern Company installed a train line which runs directly underneath the bulk of Mont Royal, connecting TMR to Montreal's Gare Central (Central Station) in less than ten minutes. The project was an immediate hit, and instantly attracted the rich, English-speaking families who didn't quite mesh with the rest of Montreal. Today, the makeup of TMR is more diverse — in fact, there are more francophone residents than anglophone in the suburb — but it's more English in spirit than the rest of the city.
TMR has a very deliberate design. It's centered on Collins Park, which is also the location of the train station. Two boulevards cross diagonally through this central circle, creating a large "X" which gives shape to the rest of the suburb. Off these boulevards, a number of smaller streets and lanes create roughly concentric circles.
There's not a lot to see in the Town of Mont-Royal. There are no museums, famous shops, wild architecture or historic landmarks. Most of the suburb's many streets look exactly the same: lovely, quaint, peaceful, green. But sightseeing isn't the point of TMR. This is a place where families come to live peacefully… and if their home isn't drawing in loads of tourists, so much the better.