The Exporail Train Museum
Found in an old maintenance yard near Canada's first railway line, the Exporail Museum introduces visitors to some of the country's earliest trains. With dozens of refurbished models, many of which you can enter and explore, exhibitions and movies about the railway culture, and even a miniature train which you can ride, this is a much more impressive museum than we had been expecting.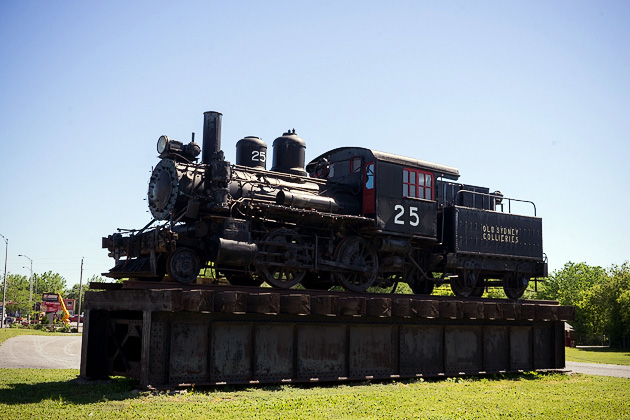 Our low expectations were due to the museum's promotional materials, which feature grinning toddlers and slogans like "Awaken Your Inner Child!" We had the distinct impression that the Exporail was primarily a museum for kids, but that's not really the case. Kids are going to love it, of course, but the exhibits are equally geared to adults, with in-depth descriptions on each of the trains and overviews on technical topics such as how steam engines work.
In the main exhibition hall, the Angus Pavilion, there are twelve maintenance tracks that hold around forty refurbished trains, each one representing a different era or function. Starting at the far end of the shed, you see some of the trams that crisscrossed the city between 1892 and 1959, including "the Rocket", which was Montreal's first electric car, as well as an open-roofed "observation car" designed for sight-seeing trips.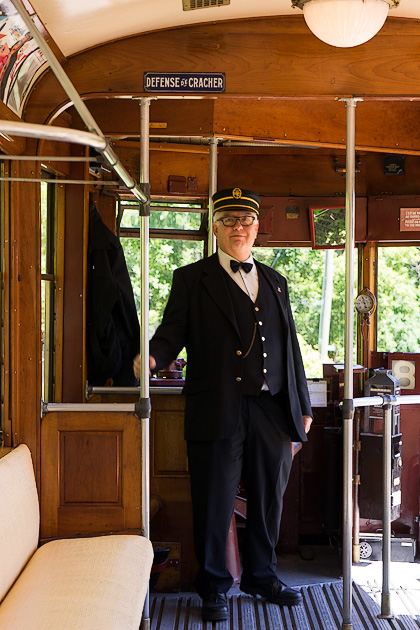 As you weave around the tracks, the exhibition moves into the golden age of rail, during Canada's push to the Pacific, when lines like Grand Trunk and Canadian Pacific were offering luxury trips across the country. We loved the giant rotary snowplow car, which could handle even the deepest snows with its spinning blade, as well as the "School Car," which brought its ambulatory classroom to remote communities in northern Ontario. All of the trains have been freshly painted, and are in wonderful condition.
The Angus Pavilion is the biggest section in the museum, but there's a lot more to see on the rest of the grounds. Montreal's last tram is still in service at the Exporail, and runs a loop around the premises. The first stop is at a miniature model train — this attraction is designed for children, but that didn't stop Jürgen and me from hopping aboard and enjoying a five-minute ride through the woods. Other areas in the Exporail include an old ticket booth, and another large maintenance shed filled with refurbished railway cars.
We had planned for our visit to the Exporail to be a quick one, but ended up spending hours here; there was simply too much to see. If you don't have a car, you can easily reach the museum with the commuter rail: it's nearby station Saint-Constant, on the Candiac line which starts at Gare Lucien-L'Allier. And really, arriving at this museum by way of train is probably the correct way to do it.
Exporail – Website