Located within a nineteenth-century shipyard in the neighborhood of Griffintown, Arsenal is a private gallery dedicated to contemporary art. We stopped by to check out the space, and see if we could make any sense out of the collection.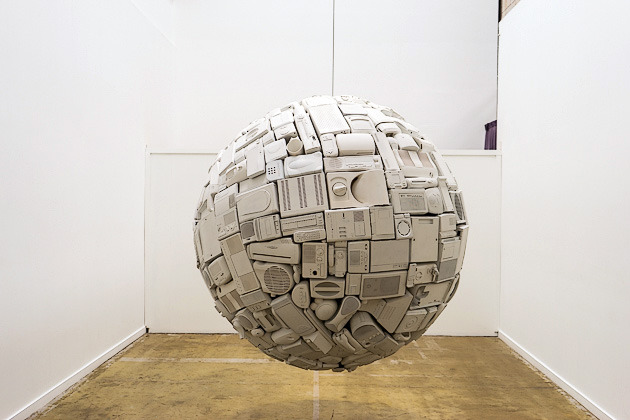 At first blush, Griffintown seems like a strange neighborhood in which to base a gallery of contemporary art. This has historically been a blue-collar kind of place, home to immigrant families who worked down at the docks. There's been a recent effort to revitalize Griffintown, but it's still a post-industrial neighborhood, filled with huge old warehouses, many of which are empty.
But empty warehouses are not without potential, and that seems to have been recognized by the owners of Arsenal. With plenty of space and light, this massive shipyard building is the perfect place in which to showcase contemporary art.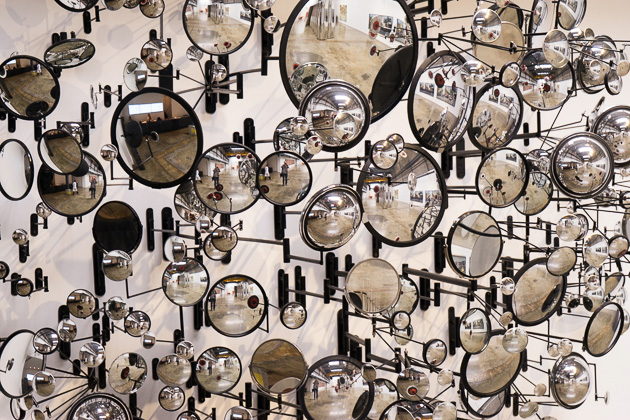 Arsenal opened in 2011, and has welcomed exhibits from some of the contemporary art world's brightest stars, while also featuring an equal amount of home-grown talent. It's a concept that seems to work; in 2013, Arsenal expanded to Toronto, where they occupy another large industrial site, in a former lumber kiln.
The art is definitely cutting-edge. We saw a couple temporary exhibits: an underwater-dancing-drama film project called y20 from Montreal native Dominique Skoltz, and the comedic packing tape sculptures of American Mark Jenkins. These both met with our approval, but much of Arsenal's collection was hit-or-miss… as contemporary art tends to be. For every interesting piece that captured our attention, there was something like plain, colored blocks hanging on the walls.
Arsenal hosts weekly workshops, called Cultural Tuesdays, during which you can access the galleries for free and interact with the artists whose work is currently showing. The space can also be rented out for events, such as balls and weddings. Even if you're not into contemporary art, it might be worth a visit to check out the interior of the old shipyard building. Arsenal keeps a strange schedule, often closing for weeks at a time, so make sure to check out their website before heading over.
Arsenal – Website