Quebec City: The Fortifications and Citadel
Only two cities in North America have preserved their original fortifications. One is Campeche, Mexico, which we visited while living in the Yucatán. And now that we've been to Quebec City, our exploration of North America's Fortified Cities is complete. We went on a walk around Old Quebec's ancient walls, ending up at the Citadel, which was built by the British between 1820 and 1850.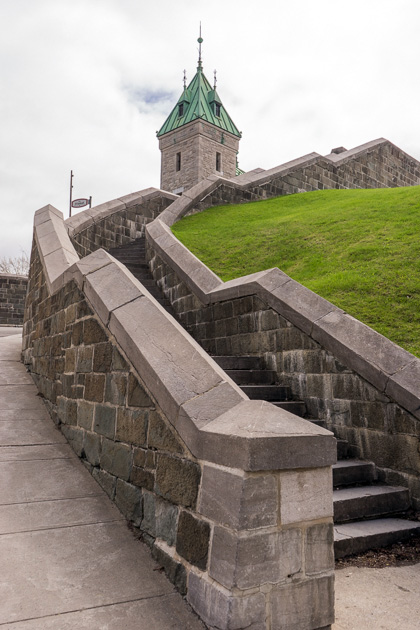 Our self-guided tour of Quebec's fortifications began at Artillery Park. With a view over the plains to the north and the Saint Charles River, this had been an important defensive position since the earliest days of the city, and was used by both the French and the British as barracks, an arsenal and a lookout point.
Continuing along the path that runs alongside the walls, we headed south and saw a few of the gates which still provide entrance to the Old Town. The first, Porte St. Jean, was originally built in 1693; it's been demolished a couple of times since then, and the current iteration dates from 1939. Nearby is Kent Gate, which is the newest of Quebec's doorways, added to the city in 1879. Finally, we came upon Porte St. Louis, which connects the Old Town to the handsome chateaus of the Grand Allee.
Eventually, we ended up at the Citadelle de Québec: a star-shaped fortress that is among the largest of North America's historic fortifications. The British were fearful of an attack by the United States, and not without reason. We had, after all, invaded Quebec in the initial phases of our Revolutionary War. And after the War of 1812, the military commanders ordered the construction of a massive citadel to protect the provincial capital.
They needn't have worried. The US army never mounted the anticipated invasion, and the fort has never been fired upon. The Citadel has become a popular tourist attraction, although it's still an active military base, and can only be visited with an organized tour. After checking out an engaging museum dedicated to Canada's military history, we joined our group outside.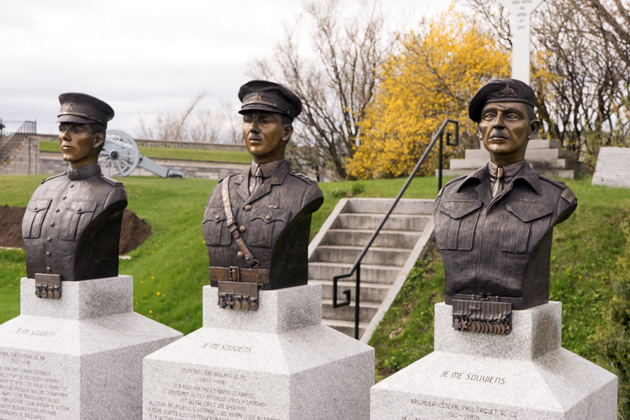 The tour lasted about an hour, and took us on a loop around the grounds. Because there are troops wandering around and actually living here, we couldn't go into many of the buildings, although we did see the interior of a former gunpowder battery and the former jail for misbehaving soldiers. The Governor General (who acts as the Queen of England's representative in Canada) maintains a residence within the fort, and during the summer, visitors can watch a daily changing of the guard.
Historic forts are usually in a state of ruin, so it's nice to see one that's still active. The fact that it never saw battle was at first disappointing, but who knows? Perhaps it was specifically because of the Citadel that we Americans decided against conquering the province of Quebec. Too bad, it would have made an awesome 51st state! (Perhaps it's not too late. After close examination, I've concluded that the Citadel should no longer pose a major concern to our modern army…)
Locations on our Map: Artillery Park | Porte Saint Jean | Kent Gate | Porte Saint Louis | The Citadelle