Final Images from Quebec City
Jürgen and I hardly rested during our three days in Quebec City. The weather was great, which allowed us to spend a lot of time outside, walking around the city taking snapshots. With the Château Frontenac reigning over the Old Town like a real-life Disney castle and the twisting cobblestone alleys leading from one quaint shop to the next, Quebec City seems like a theme park specifically designed for photographers.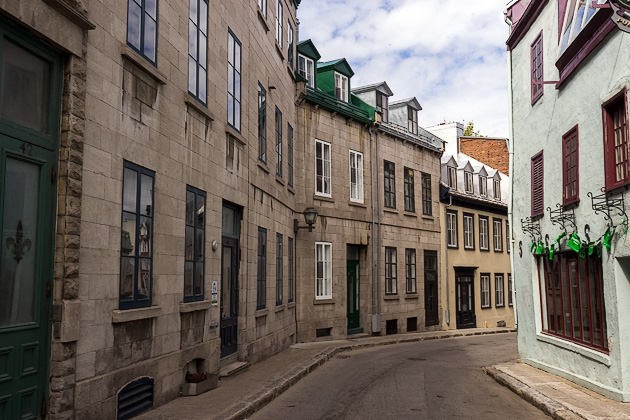 Although we concentrated on Old Quebec, we also had a chance to see some of the neighborhoods outside the city walls… the houses of the Grand Allee, the cafes and bars of Rue Saint-Jean, and the up-and-coming Saint-Roch neighborhood. We were so busy photographing Quebec City, that we didn't get a chance to visit any of its many museums.
If you're considering a visit to Quebec City, here are some more images which might help persuade you. Three days was a good amount for our visit, though we could have easily filled twice that amount of time.