Constructed in 1844, the Bonsecours Market borders the old port of Montreal and the Notre Dame de Bon Secours church for which it's named. For most of its life, Marché Bonsecours was the city's main produce market. Today, you'll find clothing stores, restaurants and craft shops inside, as well as a textile museum.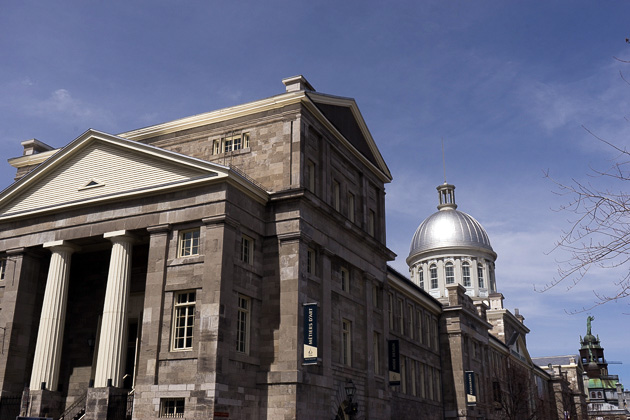 A regal building inspired by the Custom House in Dublin, the Marché Bonsecours looks more like a place for governing than for shopping. So it shouldn't come as a surprise to learn that's exactly what it was built for. Bonsecours served for one year as the seat of Canada's legislature, and later as Montreal's city hall. But after 1878, it became a farmer's market and remained so for nearly a century, until being marked for demolition in the 1960s.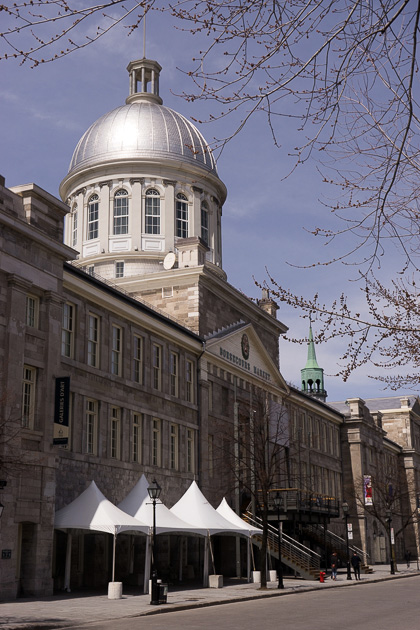 Luckily, the Bonsecours Market was saved from the wrecking ball and, in 1984, it was declared a national heritage site. Today, it's found new life as an upscale shopping hall. There are about a dozen shops inside, including fashionable clothing stores, along with those selling souvenirs like maple syrup and Eskimo statues. On the bottom floor, there's the small Museum of Costume and Textile of Quebec.
Unless you're in the mood to shop, or fascinated by the history of textiles, you're probably not going to spend a lot of time inside the Marché Bonsecours. It's such an impressive building when seen from the outside, the interior comes as something of a disappointment.
Marché Bonsecours – Website
–Buy Quebec Maple Syrup Online