For 91 Days,
we lived in the French-Canadian metropolis of Montreal, exploring its famous culture, indulging in its fine cuisine (and finer
poutine
), making French-speaking friends, visiting award-winning museums, attending summertime festivals… and discovering exactly what makes this city such a special place. Whether you're planning your own journey to Montreal, or are just interested in learning more about this amazing city, our articles and photographs should help you out. Start
at the beginning
of our adventures, visit our
comprehensive index
to find something specific, or choose one of the articles selected at random, below: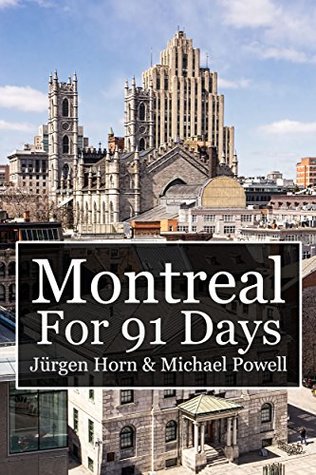 After three months spent living in the Canadian metropolis of Montreal, Jürgen and I came away with some unforgettable memories. We've now collected our experiences into an e-book, with all of our articles and over 200 full-color photographs.
Perhaps the most iconic piece of architecture in Montreal is Habitat 67, designed by Israeli/Canadian architect Moshe Safdie for the city's World Expo. The brutalist interlocking system of identical concrete living cubes still seems as outlandish and visionary as it must have in 1967.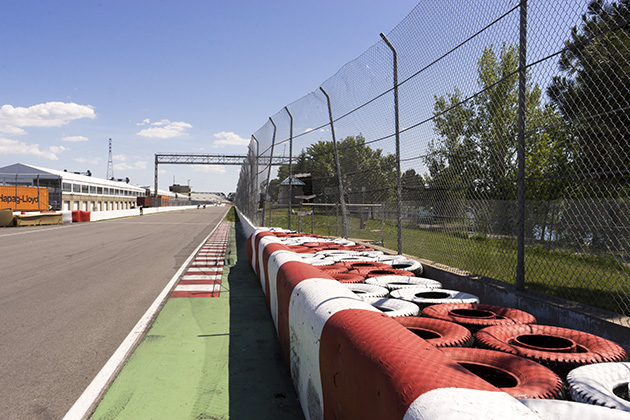 The Formula One Canadian Grand Prix has been held in Montreal since 1978, on the artificial island of Île Notre-Dame. Held every year at the beginning of June, the race is eagerly anticipated by the city's residents, to whom it represents the unofficial start of summer.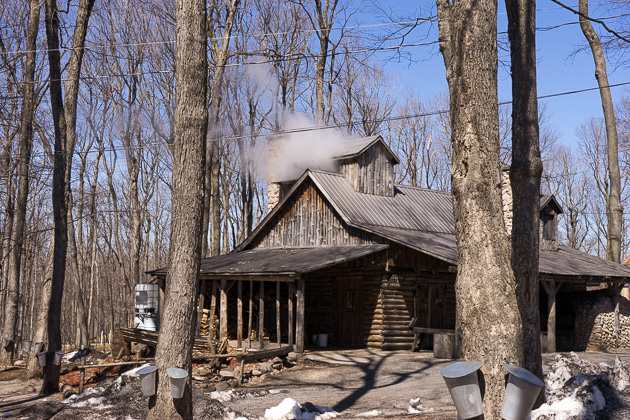 You can't take a trip to Quebec without at least once visiting a Sugar Shack. I'm pretty sure that's a law. Jürgen and I spent a sunny April afternoon at La Sucrerie de la Montagne, about an hour west of Montreal. We walked around the maple trees, peeked into the buckets, learned how the sap is boiled down, and enjoyed a hearty meal… all of it drenched in maple syrup, of course.
An uncensored celebration of independent theater at its most creative, the St-Ambroise Fringe Festival entertains Montreal with over 800 performances spread across twenty days. We were in town during the festival's 26th year of existence, and couldn't resist taking in a show… the only problem was deciding which to see.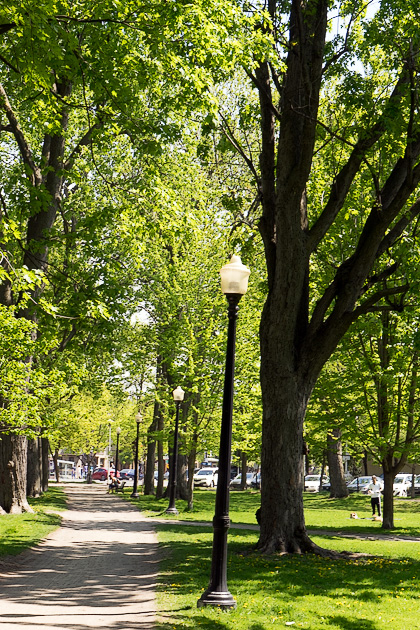 Located in the neighborhood of Plateau Mont-Royal, the Parc La Fontaine is a popular place for picnics, strolls, and laying out in the sun. This is among the city's largest parks, at 84 acres, and on summer weekends, you'll find nearly every square inch of it occupied.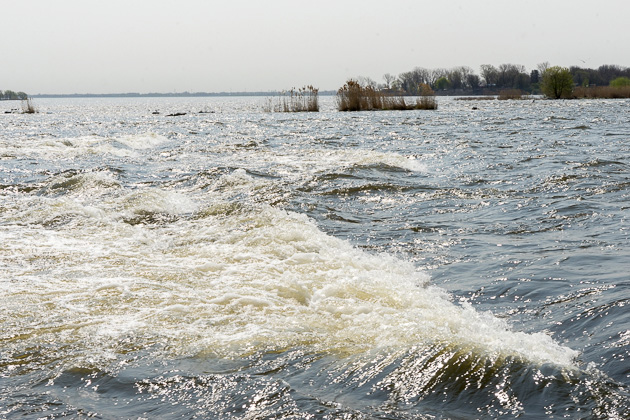 As the St. Lawrence River winds its way from Lake Ontario to the Atlantic Ocean, most of its journey is smooth sailing. However, just before it reaches Montreal, the river hits a rough patch. Jürgen and I hiked to the neighborhood of LaSalle to check out the Lachine Rapids.