For 91 Days,
we lived in the French-Canadian metropolis of Montreal, exploring its famous culture, indulging in its fine cuisine (and finer
poutine
), making French-speaking friends, visiting award-winning museums, attending summertime festivals… and discovering exactly what makes this city such a special place. Whether you're planning your own journey to Montreal, or are just interested in learning more about this amazing city, our articles and photographs should help you out. Start
at the beginning
of our adventures, visit our
comprehensive index
to find something specific, or choose one of the articles selected at random, below: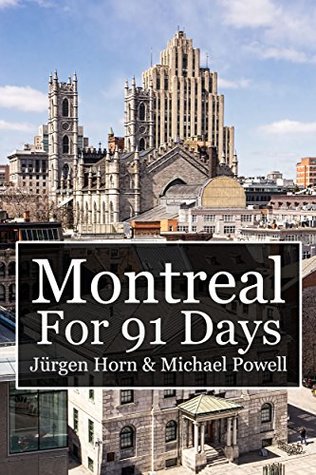 After three months spent living in the Canadian metropolis of Montreal, Jürgen and I came away with some unforgettable memories. We've now collected our experiences into an e-book, with all of our articles and over 200 full-color photographs.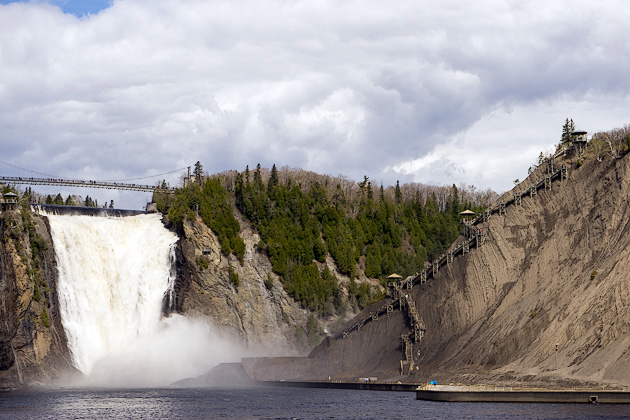 Located just north of Quebec City, the Chute-Montmorency provides a perfect half-day excursion. This waterfall has a height of 83 meters, taller than Niagara. And by following an exciting trail which includes a suspension bridge and a gondola, you're able to admire it from every conceivable angle.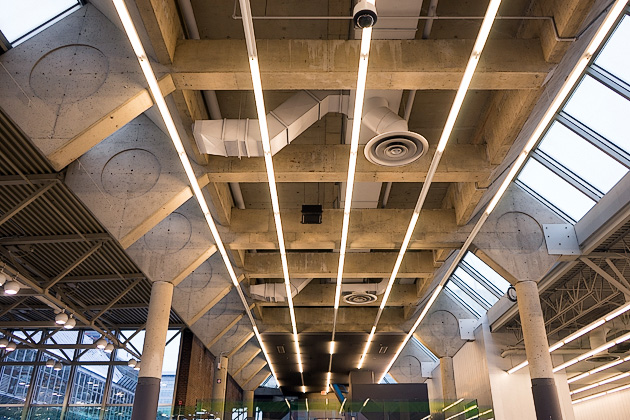 A vast network of tunnels leading to practically all of downtown Montreal's shopping malls, food courts, office buildings, metro stations, museums and theaters, the so-called Underground City enables people to get around without ever having to step foot outside. And in this city, that can often be a real life-saver.
Built in 1893 by the Canadian Pacific railway company, the Château Frontenac dominates the skyline of Quebec City. A towering structure with over 600 rooms and an unforgettable profile that reigns over the walls of the Old Town, this is thought to be the world's most photographed hotel. I wouldn't doubt it. The Frontenac so large and central that it will be part of the backdrop in nearly every picture you'll take of Quebec City.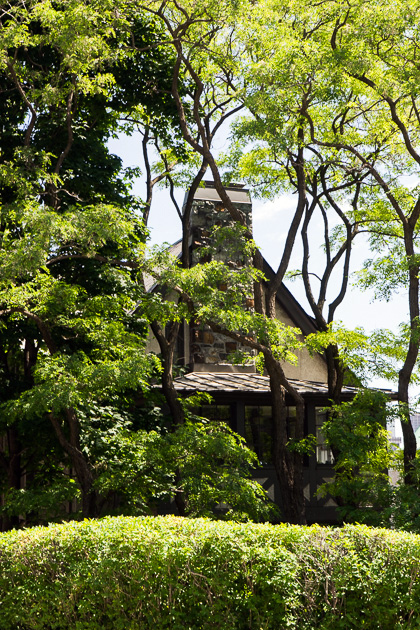 There's nothing rich people enjoy more than lording it over the rest of us, especially when they can do so literally. Montreal began life as a provincial fur-trading village, but as it grew in wealth and prestige, the richest and most powerful members of society started to build fabulous mansions on the slopes of Mont Royal, in a neighborhood which would eventually be coined the "Golden Square Mile."
As luck would have it, Jürgen and I arrived during what everyone swears is one of the worst Quebec springs in recent memory. For every sunny day, we've had six that were rainy and cold. But luckily Montreal has plenty of fun things to do indoors, and we still have a couple months to get outside and experience the city's famous street life. Here are our first impressions, after one month.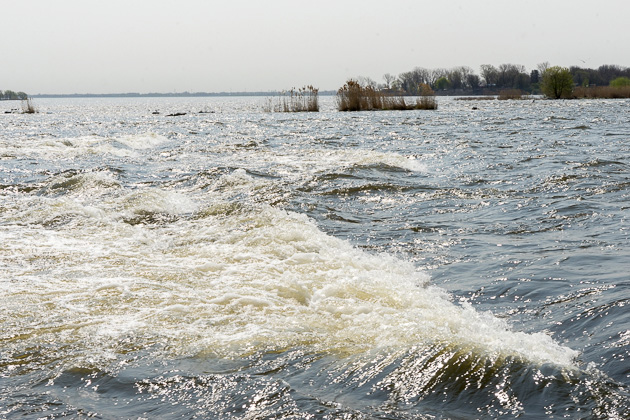 As the St. Lawrence River winds its way from Lake Ontario to the Atlantic Ocean, most of its journey is smooth sailing. However, just before it reaches Montreal, the river hits a rough patch. Jürgen and I hiked to the neighborhood of LaSalle to check out the Lachine Rapids.