For 91 Days,
we lived in the French-Canadian metropolis of Montreal, exploring its famous culture, indulging in its fine cuisine (and finer
poutine
), making French-speaking friends, visiting award-winning museums, attending summertime festivals… and discovering exactly what makes this city such a special place. Whether you're planning your own journey to Montreal, or are just interested in learning more about this amazing city, our articles and photographs should help you out. Start
at the beginning
of our adventures, visit our
comprehensive index
to find something specific, or choose one of the articles selected at random, below: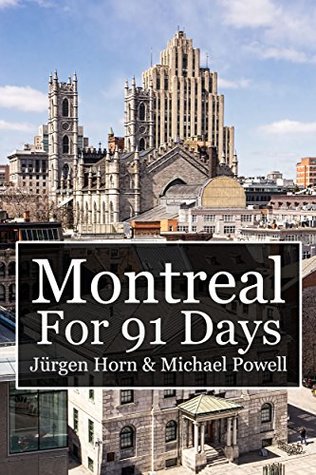 After three months spent living in the Canadian metropolis of Montreal, Jürgen and I came away with some unforgettable memories. We've now collected our experiences into an e-book, with all of our articles and over 200 full-color photographs.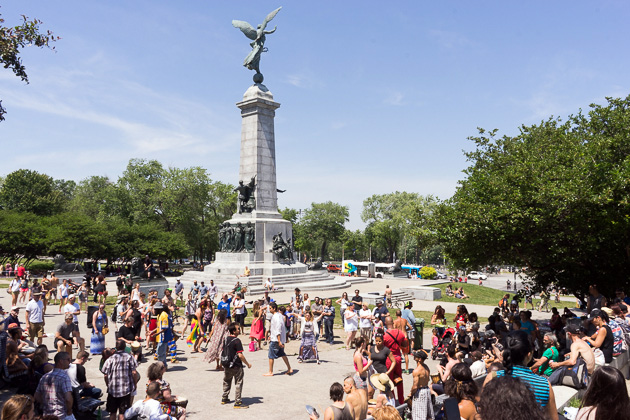 Every Sunday, a curious gathering takes place on the slopes of Mont Royal, near the statue of Sir George-Étienne Cartier. Men and women bring their tam-tams, grab a seat, and spend the entire afternoon pounding out impromptu rhythms, smoking and dancing. You might be thinking, "This sounds like it'd be popular with hippies." And you would be right.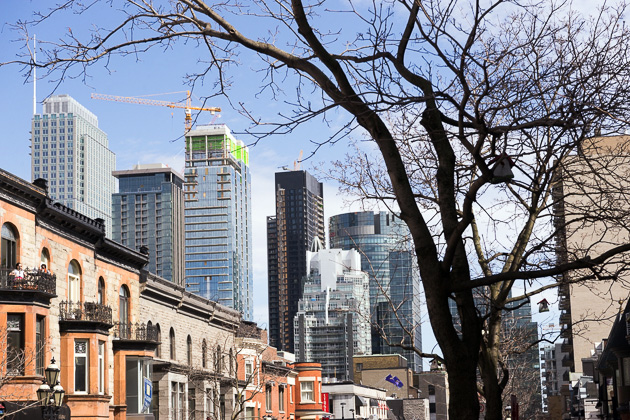 Downtown Montreal's Rue Crescent extends for just three blocks, from René Levesque in the south to Sherbrooke Avenue in the north, but a lot is packed into its small area. Bars, clubs, restaurants, and a line-up of quaint Victorian houses make Crescent one of the city's most attractive streets. We took an initial tour on one of the first sunny afternoons of spring, and couldn't believe the number of other people who'd had the same idea.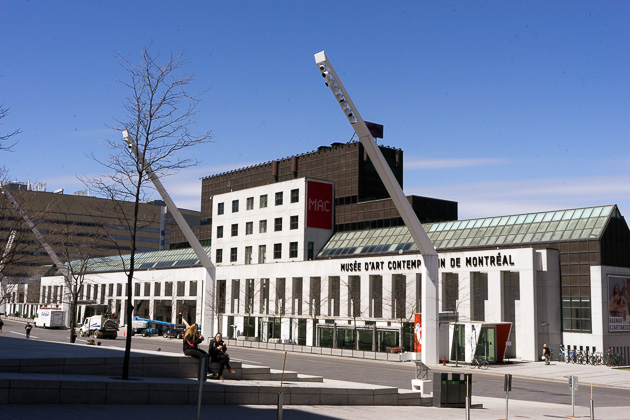 Founded in 1964, the Musée d'Art Contemporain was the first museum in Canada dedicated entirely to works of contemporary art. In 1991, the MAC moved into its new location on the Place des Arts, where it hosts exhibitions from the world's most famous contemporary artists.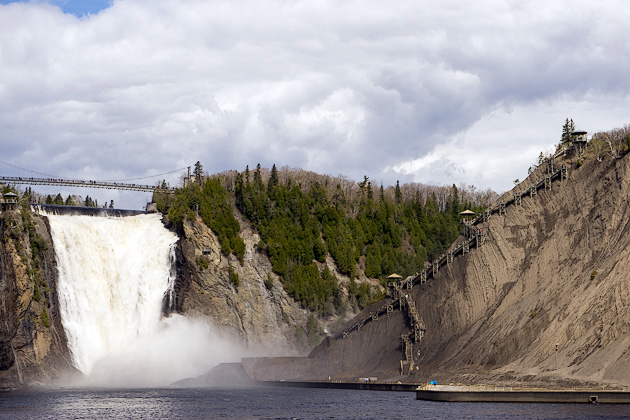 Located just north of Quebec City, the Chute-Montmorency provides a perfect half-day excursion. This waterfall has a height of 83 meters, taller than Niagara. And by following an exciting trail which includes a suspension bridge and a gondola, you're able to admire it from every conceivable angle.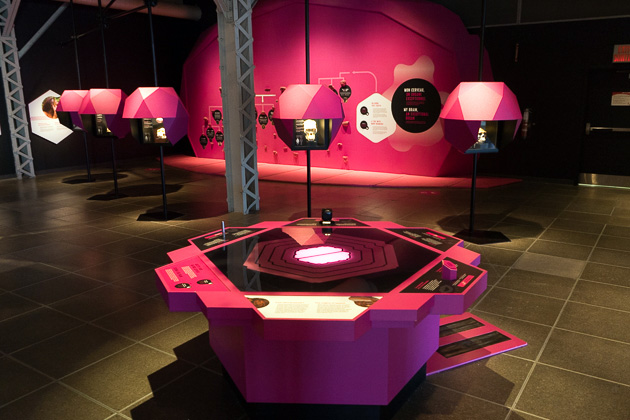 A huge complex located within the Old Port, the Montreal Science Centre introduces children to the worlds of science and technology with hands-on workshops, experiments and games. The focus of this center is almost entirely on kids, but we were drawn by a temporary exhibit called "Animal Inside Out."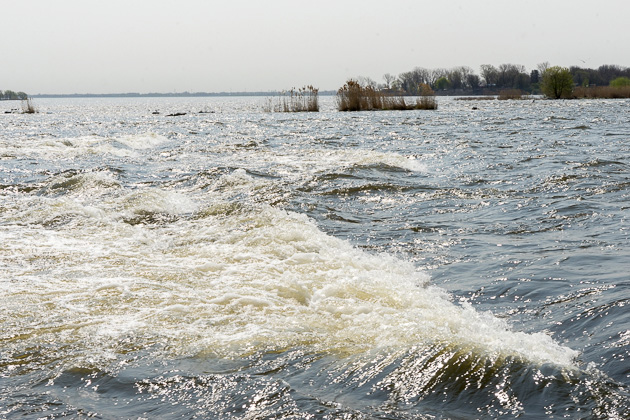 As the St. Lawrence River winds its way from Lake Ontario to the Atlantic Ocean, most of its journey is smooth sailing. However, just before it reaches Montreal, the river hits a rough patch. Jürgen and I hiked to the neighborhood of LaSalle to check out the Lachine Rapids.