For 91 Days,
we lived in the French-Canadian metropolis of Montreal, exploring its famous culture, indulging in its fine cuisine (and finer
poutine
), making French-speaking friends, visiting award-winning museums, attending summertime festivals… and discovering exactly what makes this city such a special place. Whether you're planning your own journey to Montreal, or are just interested in learning more about this amazing city, our articles and photographs should help you out. Start
at the beginning
of our adventures, visit our
comprehensive index
to find something specific, or choose one of the articles selected at random, below: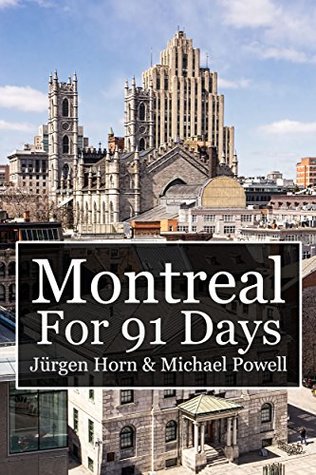 After three months spent living in the Canadian metropolis of Montreal, Jürgen and I came away with some unforgettable memories. We've now collected our experiences into an e-book, with all of our articles and over 200 full-color photographs.
One of finest colonial-era houses in Montreal is the Maison Saint-Gabriel, found in the neighborhood of Pointe Saint-Charles. Purchased in 1662 by Marguerite Bourgeoys for her congregation of nuns, this farmhouse allowed the sisters to be self-sufficient, and provided a place where they could educate community children. In 1966, the house opened its doors as a historic site.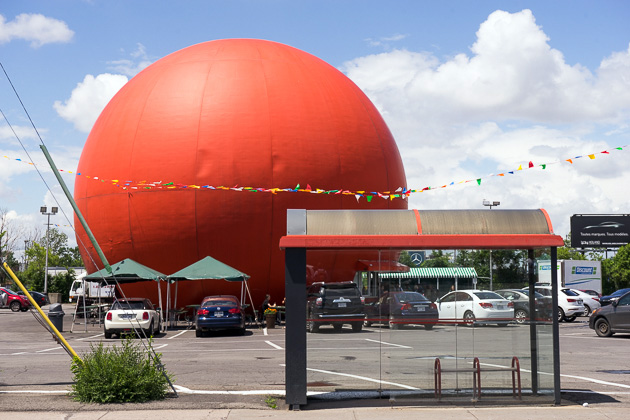 Every city needs a ridiculous roadside attraction, and Montreal's is the Big Orange of Gibeau Orange Julep. Found on the side of the Décarie highway near the metro station Namur, this three-story orange sphere is impossible to overlook. We decided to stop by and see if its famous julep was any good.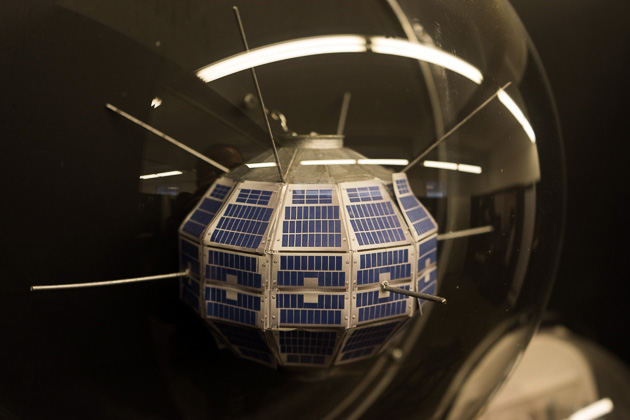 Located in the old RCA factory in Saint-Henri, the Emile Berline Musée des Ondes is a small museum dedicated to the world of sound, and Montreal's place in the history of the audio and aerospace sectors. Only open a few days each week, this museum doesn't take long to visit, and allows you an inside look at the swiftly-disappearing industrial past of Montreal.
As luck would have it, Jürgen and I arrived during what everyone swears is one of the worst Quebec springs in recent memory. For every sunny day, we've had six that were rainy and cold. But luckily Montreal has plenty of fun things to do indoors, and we still have a couple months to get outside and experience the city's famous street life. Here are our first impressions, after one month.
One of the largest gay villages in the Western Hemisphere is in Montreal. A square of blocks centered around Rue St. Catherine, Le Village has provided a place of acceptance and inclusion for the city's gay community since the 1970s.
The most famous hotel in Quebec City might be the Château Frontenac, but that doesn't necessarily make it the best. During our trip, we were invited to stay in a pair of hotels in the Lower Town. The St. Pierre Auberge and the modern Hôtel 71 are found adjacent to each other on Rue St. Pierre, and we couldn't have hoped for better places to rest.