For 91 Days,
we lived in the French-Canadian metropolis of Montreal, exploring its famous culture, indulging in its fine cuisine (and finer
poutine
), making French-speaking friends, visiting award-winning museums, attending summertime festivals… and discovering exactly what makes this city such a special place. Whether you're planning your own journey to Montreal, or are just interested in learning more about this amazing city, our articles and photographs should help you out. Start
at the beginning
of our adventures, visit our
comprehensive index
to find something specific, or choose one of the articles selected at random, below: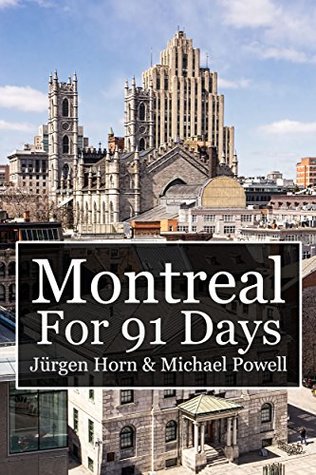 After three months spent living in the Canadian metropolis of Montreal, Jürgen and I came away with some unforgettable memories. We've now collected our experiences into an e-book, with all of our articles and over 200 full-color photographs.
A small island found just off the foot of Montreal, Île Bizard is named after one of New France's original settlers, Jacques Bizard. The island has been largely spared from over-development, and a healthy percentage of it is today protected in the Bois-de-l'Île-Bizard Nature Park. We spent a beautiful summer day there, exploring the park's diverse ecosystems, which include swampland, plains and forest.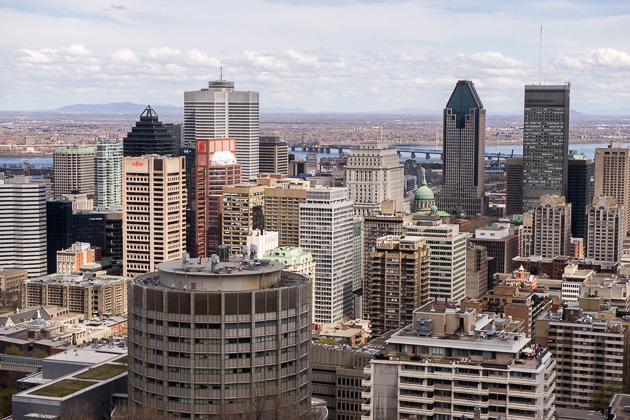 Usually, the first thing we do after arriving in a city is ascend to its highest point for a birds-eye view. But we waited a full month before heading up Mont Royal, the hill (sorry, "mountain") which provides Montreal its name. When the weather finally cleared up enough, we found that the view was worth the wait.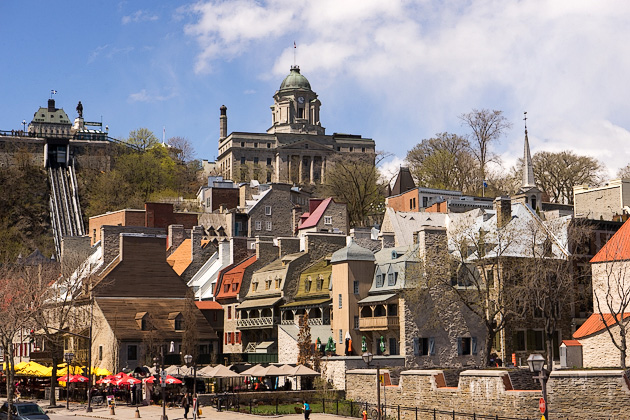 It doesn't matter which angle you're admiring it from, Quebec City is stunning. We had a chance to see two of the best views of the city: from the water, during a short ferry trip across the St. Lawrence River, and from the sky, in the 31st-floor observatory of the city's tallest building.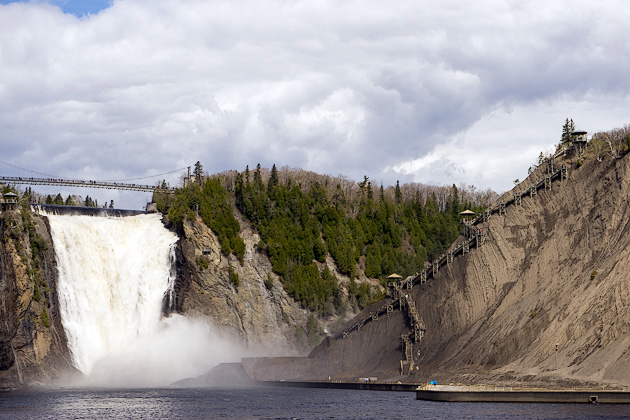 Located just north of Quebec City, the Chute-Montmorency provides a perfect half-day excursion. This waterfall has a height of 83 meters, taller than Niagara. And by following an exciting trail which includes a suspension bridge and a gondola, you're able to admire it from every conceivable angle.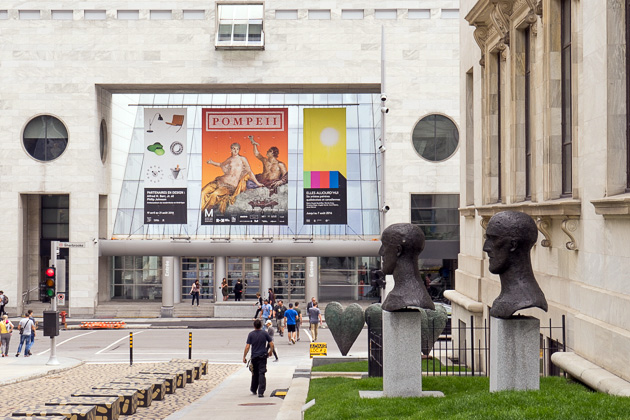 Since arriving in Montreal, we had been planning to check out the Museum of Fine Arts, but kept finding reasons to postpone our visit. "It's too sunny out for a museum," or "it's Sunday, and will be too crowded," or "it's already too late, and we won't be able to see everything." But if we're being honest, the museum simply intimidated us. With over 40,000 pieces in its permanent collection, this the largest and most important museum in Montreal, and one that requires a lot of time to see properly.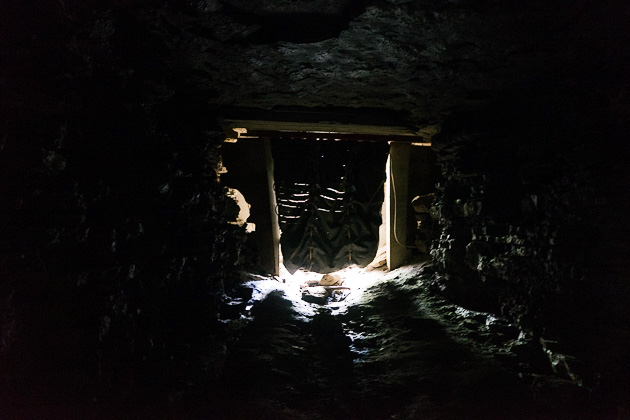 Montreal has a man-made underground city, through which millions of people pass every day. But there's also a place you can see a more natural underground setting. In the northern neighborhood of Saint Leonard is a set of small caves which long ago opened up in the earth.