For 91 Days,
we lived in the French-Canadian metropolis of Montreal, exploring its famous culture, indulging in its fine cuisine (and finer
poutine
), making French-speaking friends, visiting award-winning museums, attending summertime festivals… and discovering exactly what makes this city such a special place. Whether you're planning your own journey to Montreal, or are just interested in learning more about this amazing city, our articles and photographs should help you out. Start
at the beginning
of our adventures, visit our
comprehensive index
to find something specific, or choose one of the articles selected at random, below: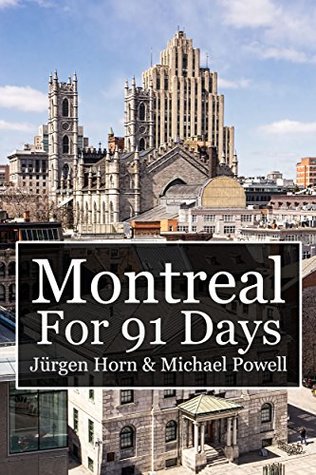 After three months spent living in the Canadian metropolis of Montreal, Jürgen and I came away with some unforgettable memories. We've now collected our experiences into an e-book, with all of our articles and over 200 full-color photographs.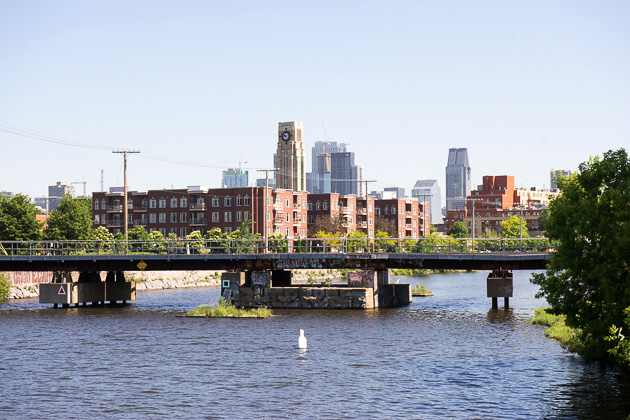 The opening of the Lachine Canal in 1825 signaled Montreal's ascendance as a major center of industry and commerce. The canal was made obsolete by the Saint Lawrence Seaway in 1970, but today has found new life as a park, with an excellent urban trail running along side its length.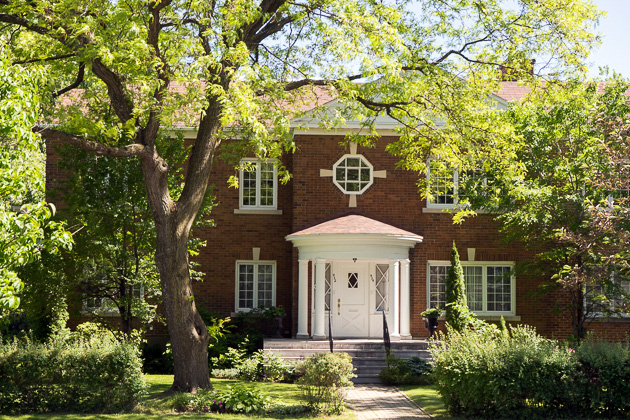 In 1912, the Canadian Northern Railroad Line bought a swath of undeveloped land to the north of Mont Royal. Architects and urban planners were hired to design a new model community, which would become known as the Town of Mont-Royal. In its hundred-plus years of existence, this suburb has remained a green, affluent, English-speaking oasis in the middle of Montreal.
A unique gallery, studio and school dedicated to glass-blowing, Espace Verre was created in 1983 by two artists who wanted to give people in Montreal the chance to learn the artform. The small, private institution is based in a former fire hall in the industrial zone of Pointe-Saint-Charles, and is regularly open to visitors.
Found in an old maintenance yard near Canada's first railway line, the Exporail Museum introduces visitors to some of the country's earliest trains. With dozens of refurbished models, many of which you can enter and explore, exhibitions and movies about the railway culture, and even a miniature train which you can ride, this is a much more impressive museum than we had been expecting.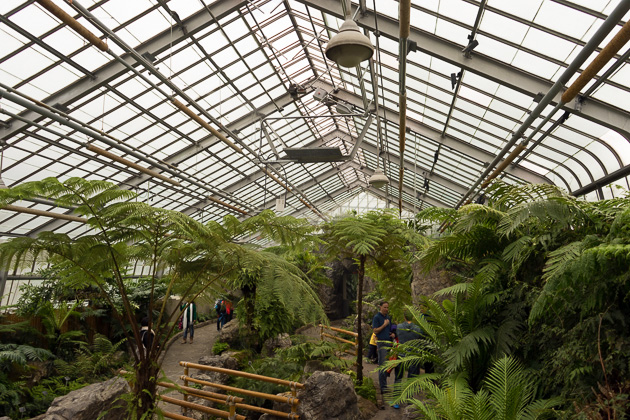 Included in the ticket to the Insectarium is a free entrance to the neighboring Botanic Garden. With two dozen thematic zones like the Chinese Garden, Rose Garden and Courtyard of the Senses, the Botanic Garden is huge… but we wouldn't be seeing much of it. It was freezing in Montreal, and snow was still covering the ground. So we decided to delay a thorough exploration of the garden, and instead scurried straight into the greenhouse.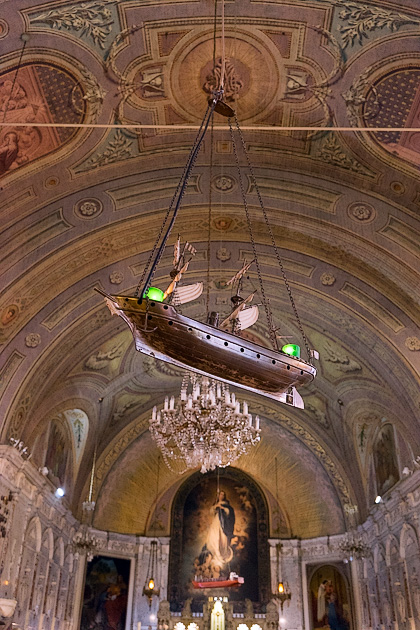 Known as the "Sailors' Church," the Notre Dame de Bon Secours is one of the oldest churches in Montreal, originally built in 1771. Its founder was Marguerite Bourgeoy, a woman of deep faith whose life story is celebrated within a museum attached to the church.