For 91 Days,
we lived in the French-Canadian metropolis of Montreal, exploring its famous culture, indulging in its fine cuisine (and finer
poutine
), making French-speaking friends, visiting award-winning museums, attending summertime festivals… and discovering exactly what makes this city such a special place. Whether you're planning your own journey to Montreal, or are just interested in learning more about this amazing city, our articles and photographs should help you out. Start
at the beginning
of our adventures, visit our
comprehensive index
to find something specific, or choose one of the articles selected at random, below: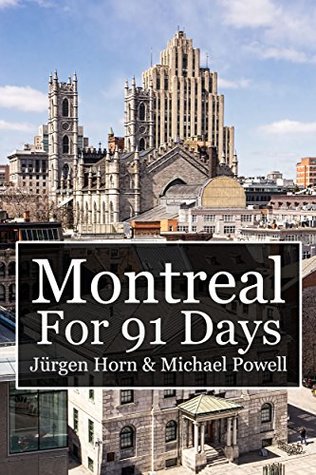 After three months spent living in the Canadian metropolis of Montreal, Jürgen and I came away with some unforgettable memories. We've now collected our experiences into an e-book, with all of our articles and over 200 full-color photographs.
One of finest colonial-era houses in Montreal is the Maison Saint-Gabriel, found in the neighborhood of Pointe Saint-Charles. Purchased in 1662 by Marguerite Bourgeoys for her congregation of nuns, this farmhouse allowed the sisters to be self-sufficient, and provided a place where they could educate community children. In 1966, the house opened its doors as a historic site.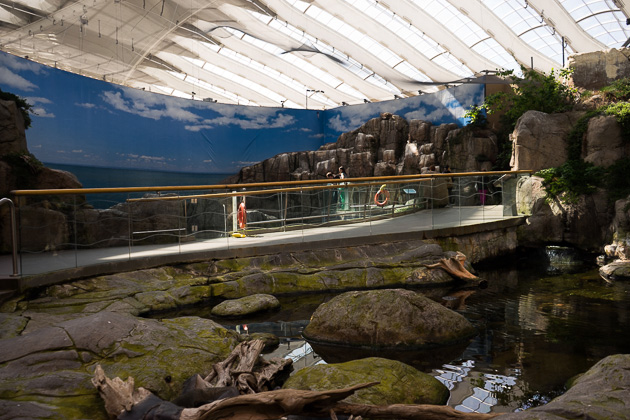 Not to be confused with the Biosphere on the Île Sainte-Hélène, the Biodôme is a small zoo housed in the former Olympic velodrome. The zoo is organized into five distinctive ecosystems found in North America, introducing some of the plant and animal life found in each.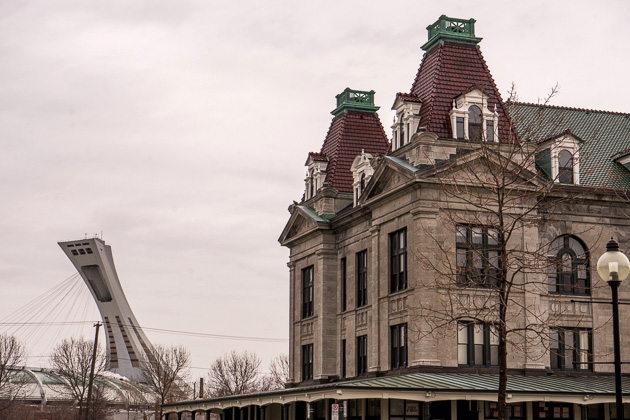 As we approached the Marché Maisonneuve, our excitement grew. We love visiting markets, especially when they're set inside buildings as beautiful as this one. But within seconds of stepping inside, our enthusiasm disappeared. The market which once graced its interior is gone, and the building is now used as a community center. Today, there was an amateur arts and crafts show.
An uncensored celebration of independent theater at its most creative, the St-Ambroise Fringe Festival entertains Montreal with over 800 performances spread across twenty days. We were in town during the festival's 26th year of existence, and couldn't resist taking in a show… the only problem was deciding which to see.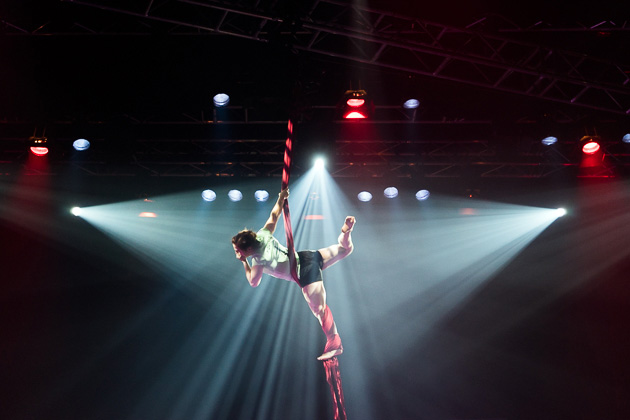 You know what every city needs? An environmentally-conscious community center with an adjacent eco-park, and a theater for year-round circus performances. Well, I'm joking, but the more I think about it, the more I believe it's true. Montreal has exactly such a place in TOHU, an utterly unique attraction in the neighborhood of St. Michel, which focuses on the environment, community, and circus culture in equal measure.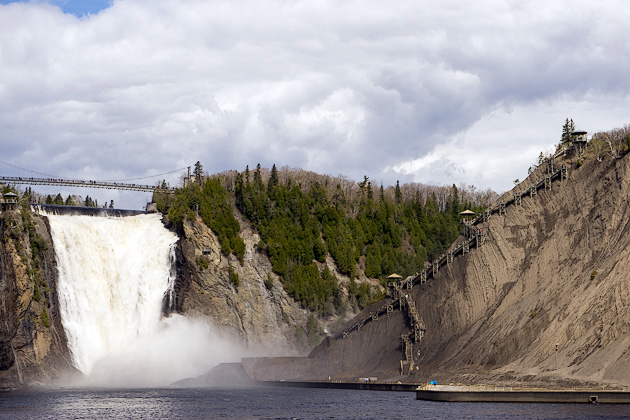 Located just north of Quebec City, the Chute-Montmorency provides a perfect half-day excursion. This waterfall has a height of 83 meters, taller than Niagara. And by following an exciting trail which includes a suspension bridge and a gondola, you're able to admire it from every conceivable angle.