For 91 Days,
we lived in the French-Canadian metropolis of Montreal, exploring its famous culture, indulging in its fine cuisine (and finer
poutine
), making French-speaking friends, visiting award-winning museums, attending summertime festivals… and discovering exactly what makes this city such a special place. Whether you're planning your own journey to Montreal, or are just interested in learning more about this amazing city, our articles and photographs should help you out. Start
at the beginning
of our adventures, visit our
comprehensive index
to find something specific, or choose one of the articles selected at random, below: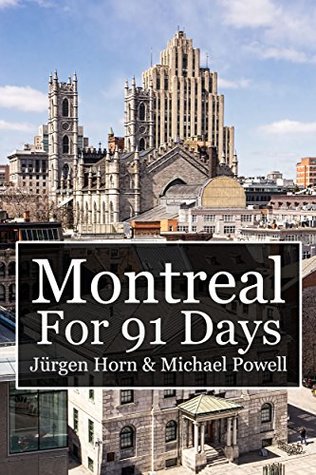 After three months spent living in the Canadian metropolis of Montreal, Jürgen and I came away with some unforgettable memories. We've now collected our experiences into an e-book, with all of our articles and over 200 full-color photographs.
A mansion constructed in the early twentieth-century for two brothers, the Château Dufresne is found on the border of Montreal's Olympic Park. Although it looks like one massive residence from the outside, the chateau is actually comprised of two separate houses, one for each of the siblings, Oscar and Marius.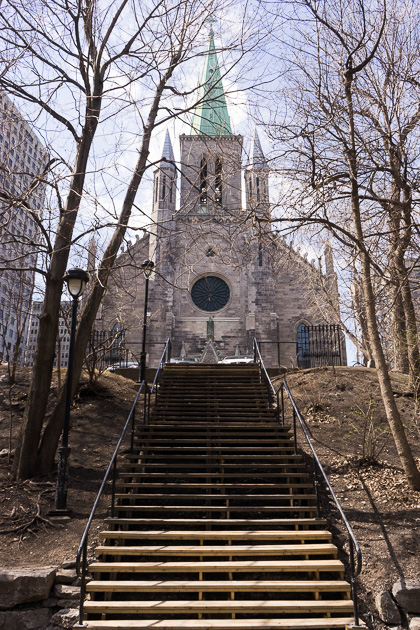 It might not surprise you to learn which group of immigrants built Saint Patrick's Basilica. It was the Irish, who began arriving to Canada in the early nineteenth century. Set atop a hill in downtown Montreal, the imposing Gothic Revival church was completed in 1847.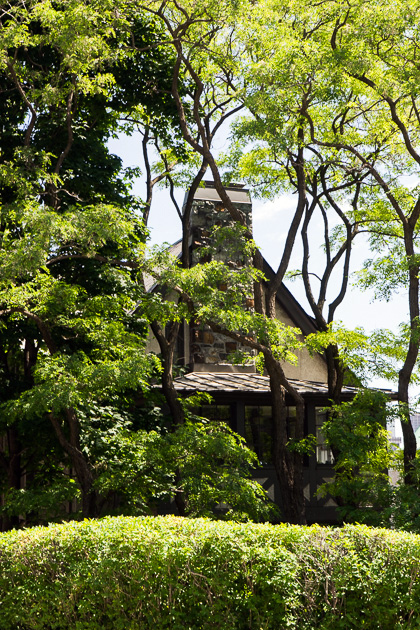 There's nothing rich people enjoy more than lording it over the rest of us, especially when they can do so literally. Montreal began life as a provincial fur-trading village, but as it grew in wealth and prestige, the richest and most powerful members of society started to build fabulous mansions on the slopes of Mont Royal, in a neighborhood which would eventually be coined the "Golden Square Mile."
As its name suggests, Vieux Montréal is the oldest section of the city, occupying roughly the location of the original 17th-century settlement of Ville-Marie. With many of Montreal's most historic buildings tightly packed in close proximity to one another, it's a rewarding place to take a self-guided walking tour.
A unique gallery, studio and school dedicated to glass-blowing, Espace Verre was created in 1983 by two artists who wanted to give people in Montreal the chance to learn the artform. The small, private institution is based in a former fire hall in the industrial zone of Pointe-Saint-Charles, and is regularly open to visitors.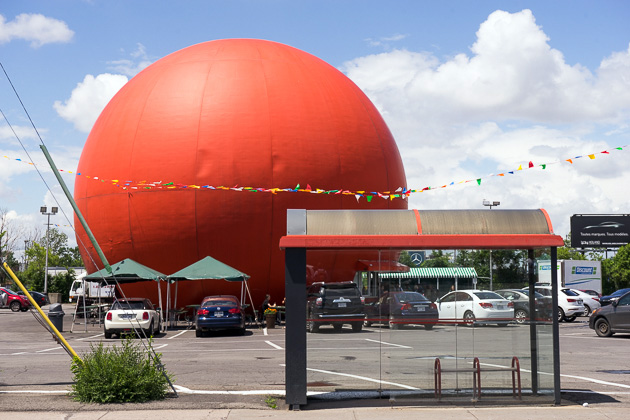 Every city needs a ridiculous roadside attraction, and Montreal's is the Big Orange of Gibeau Orange Julep. Found on the side of the Décarie highway near the metro station Namur, this three-story orange sphere is impossible to overlook. We decided to stop by and see if its famous julep was any good.