For 91 Days,
we lived in the French-Canadian metropolis of Montreal, exploring its famous culture, indulging in its fine cuisine (and finer
poutine
), making French-speaking friends, visiting award-winning museums, attending summertime festivals… and discovering exactly what makes this city such a special place. Whether you're planning your own journey to Montreal, or are just interested in learning more about this amazing city, our articles and photographs should help you out. Start
at the beginning
of our adventures, visit our
comprehensive index
to find something specific, or choose one of the articles selected at random, below: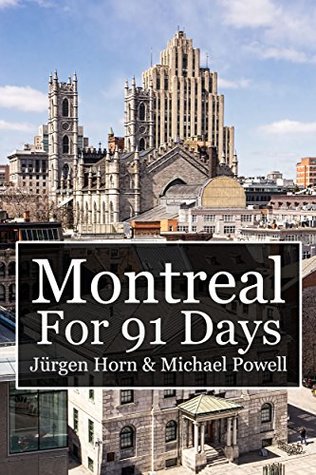 After three months spent living in the Canadian metropolis of Montreal, Jürgen and I came away with some unforgettable memories. We've now collected our experiences into an e-book, with all of our articles and over 200 full-color photographs.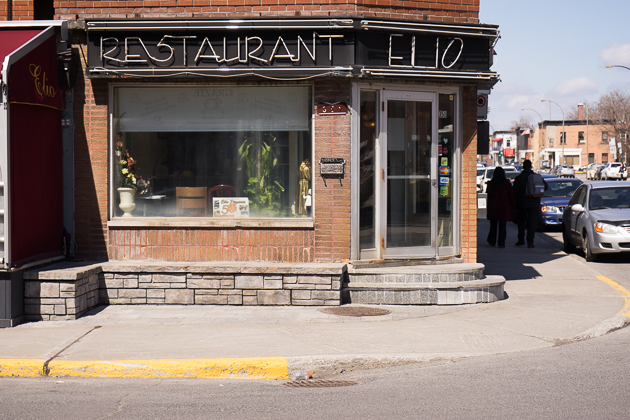 If you follow St. Laurent north, past the train tracks and Rosemont Boulevard, you end up in the neighborhood of Little Italy, which has long been home to Montreal's Italian expat community. With espresso cafes, pizzerias, upscale restaurants, and pastry shops, Little Italy is a place you should visit when you're hungry, and not leave until you're stuffed as full as a cannoli.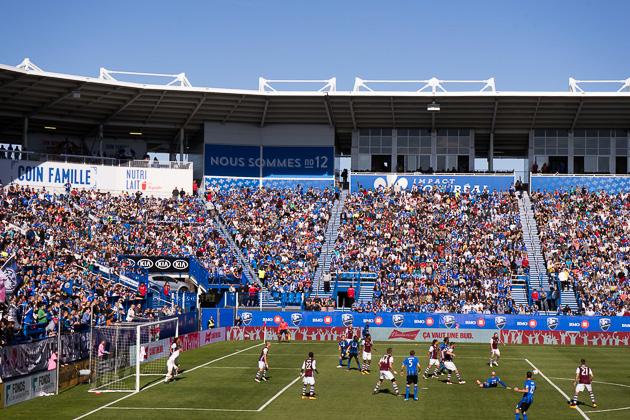 In 2012, Major League Soccer expanded to Montreal, finally giving the city another top-tier team to follow besides the Canadiens. The Montreal Impact play in the Stade Saputo, within the Olympic Park, and we decided to check them out for a Saturday match against the Colorado Rapids.
A unique gallery, studio and school dedicated to glass-blowing, Espace Verre was created in 1983 by two artists who wanted to give people in Montreal the chance to learn the artform. The small, private institution is based in a former fire hall in the industrial zone of Pointe-Saint-Charles, and is regularly open to visitors.
Found in an old maintenance yard near Canada's first railway line, the Exporail Museum introduces visitors to some of the country's earliest trains. With dozens of refurbished models, many of which you can enter and explore, exhibitions and movies about the railway culture, and even a miniature train which you can ride, this is a much more impressive museum than we had been expecting.
An uncensored celebration of independent theater at its most creative, the St-Ambroise Fringe Festival entertains Montreal with over 800 performances spread across twenty days. We were in town during the festival's 26th year of existence, and couldn't resist taking in a show… the only problem was deciding which to see.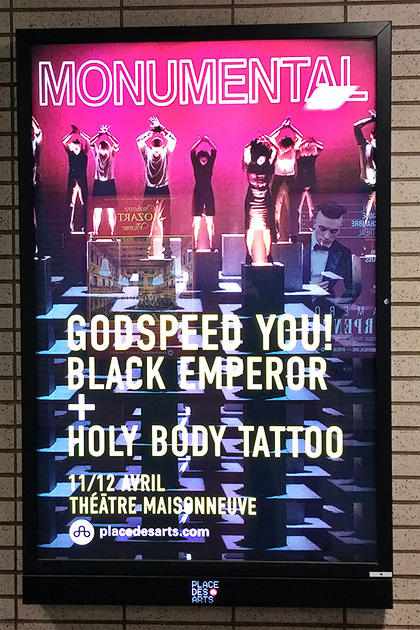 As we were walking through the Underground City, near the Place des Arts, I spied a poster out of the corner of my eye. Godspeed You! Black Emperor would be playing in a couple days. They've long been one of my favorite bands, and I had completely forgotten they were from Montreal. Before Jürgen had a chance to protest, I raced over to the counter and scored us a couple tickets.