For 91 Days,
we lived in the French-Canadian metropolis of Montreal, exploring its famous culture, indulging in its fine cuisine (and finer
poutine
), making French-speaking friends, visiting award-winning museums, attending summertime festivals… and discovering exactly what makes this city such a special place. Whether you're planning your own journey to Montreal, or are just interested in learning more about this amazing city, our articles and photographs should help you out. Start
at the beginning
of our adventures, visit our
comprehensive index
to find something specific, or choose one of the articles selected at random, below: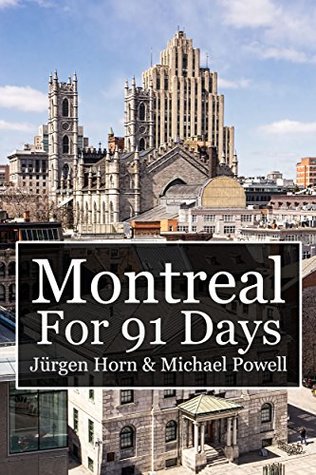 After three months spent living in the Canadian metropolis of Montreal, Jürgen and I came away with some unforgettable memories. We've now collected our experiences into an e-book, with all of our articles and over 200 full-color photographs.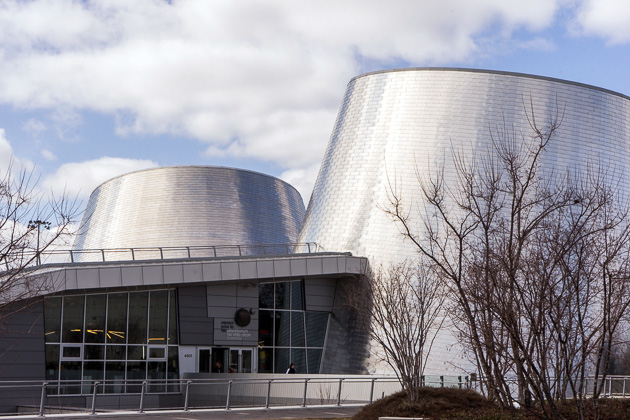 One of the buildings which makes up Montreal's "Space for Life" is the Rio Tinto Alcan Planetarium. It opened in 2013, and features two full-dome theaters which allow visitors to tour the universe.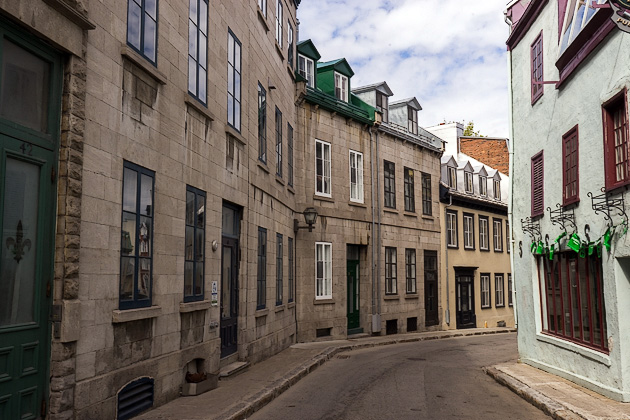 Jürgen and I hardly rested during our three days in Quebec City. The weather was great, which allowed us to spend a lot of time outside, walking around the city taking snapshots. With the Château Frontenac reigning over the Old Town like a real-life Disney castle and the twisting cobblestone alleys leading from one quaint shop to the next, Quebec City seems like a theme park specifically designed for photographers.
An uncensored celebration of independent theater at its most creative, the St-Ambroise Fringe Festival entertains Montreal with over 800 performances spread across twenty days. We were in town during the festival's 26th year of existence, and couldn't resist taking in a show… the only problem was deciding which to see.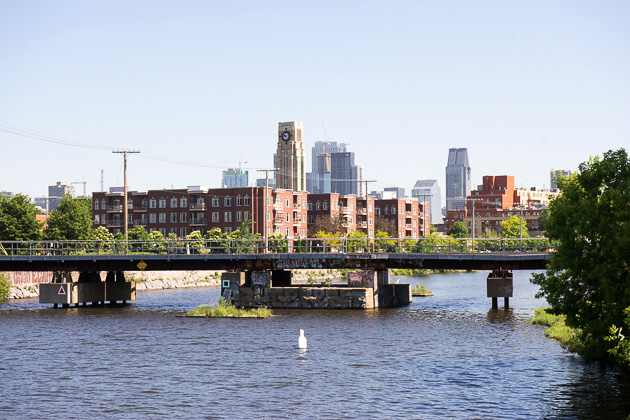 The opening of the Lachine Canal in 1825 signaled Montreal's ascendance as a major center of industry and commerce. The canal was made obsolete by the Saint Lawrence Seaway in 1970, but today has found new life as a park, with an excellent urban trail running along side its length.
Perhaps the most iconic piece of architecture in Montreal is Habitat 67, designed by Israeli/Canadian architect Moshe Safdie for the city's World Expo. The brutalist interlocking system of identical concrete living cubes still seems as outlandish and visionary as it must have in 1967.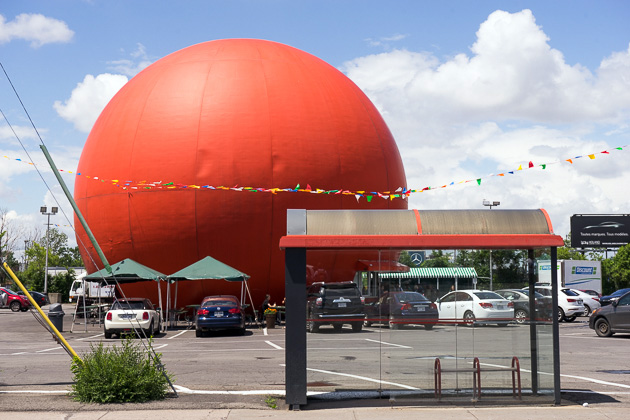 Every city needs a ridiculous roadside attraction, and Montreal's is the Big Orange of Gibeau Orange Julep. Found on the side of the Décarie highway near the metro station Namur, this three-story orange sphere is impossible to overlook. We decided to stop by and see if its famous julep was any good.